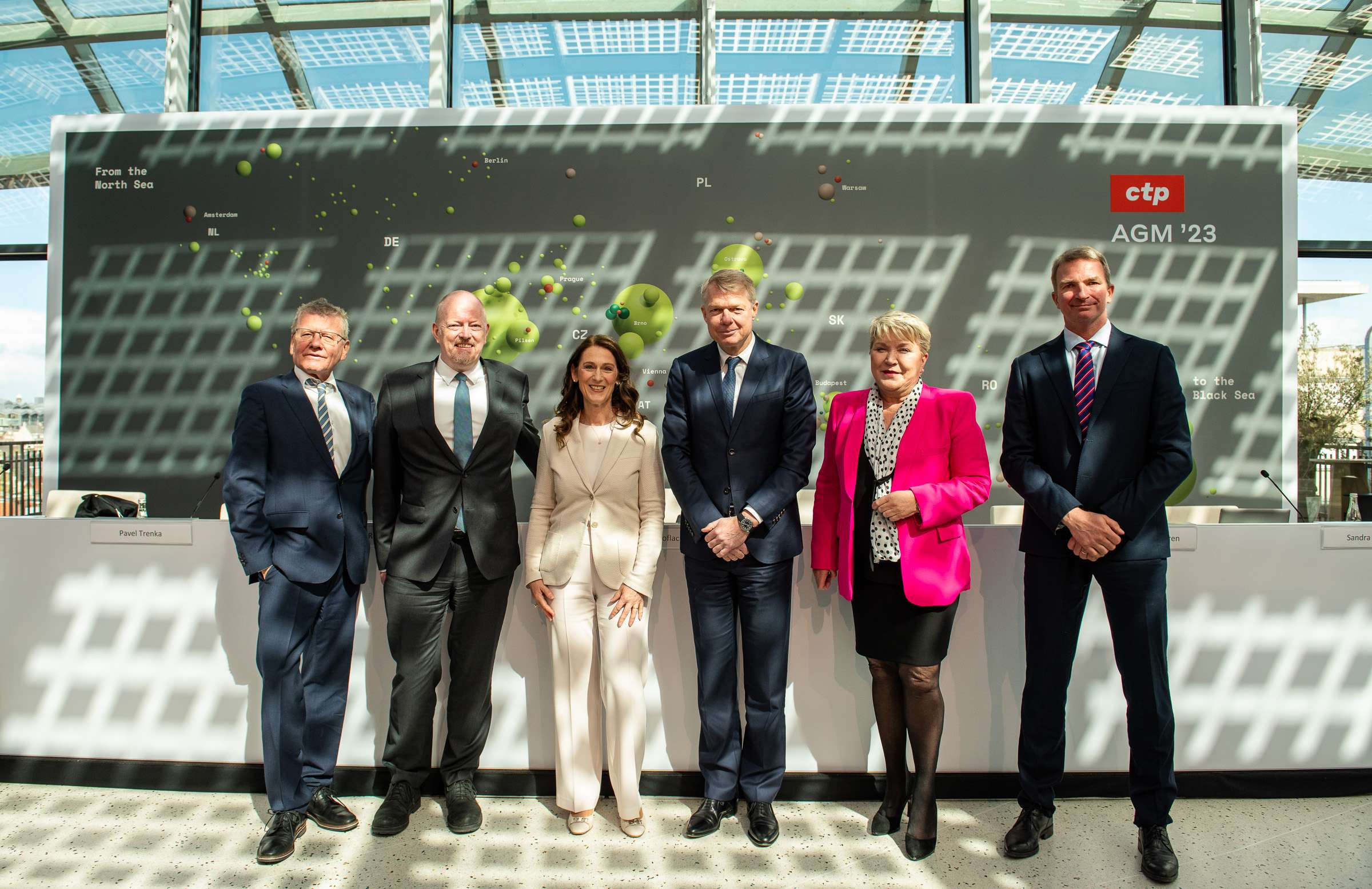 Governance
Board of Directors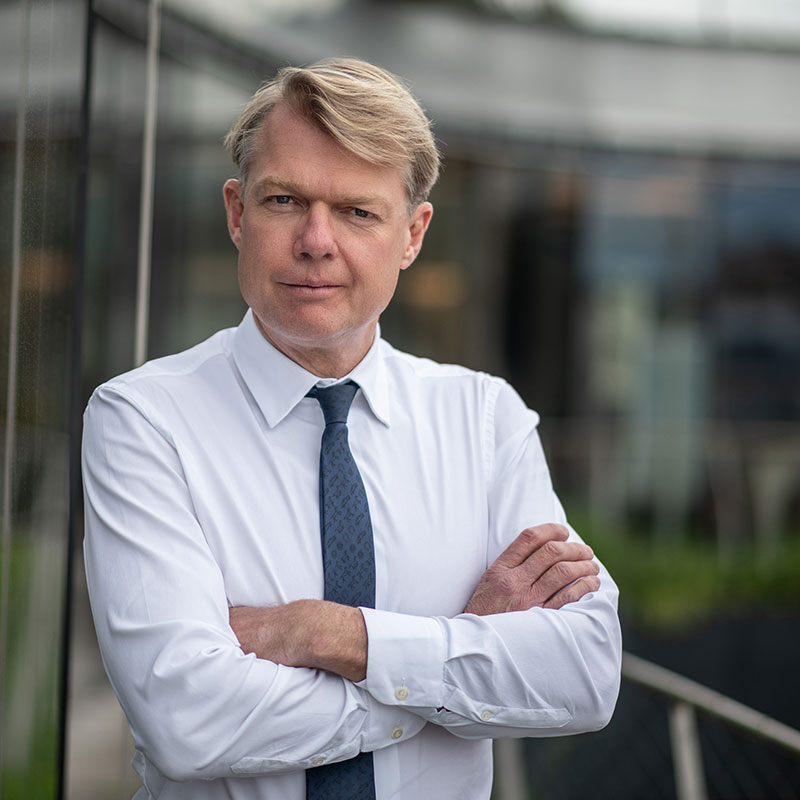 Remon L. Vos
Executive Director & CEO
NL
Born in the Netherlands in 1970, Remon Vos founded CTP in 1998 with two investors to develop A-class industrial properties in the Czech Republic. Over the next 20 years Remon grew the CTPark Network to become the largest integrated system of full-service business parks in Central and Eastern Europe. In July 2019, Remon took over 100% control of the CTP Group and continues to lead the company at full-speed. He is personally involved at both the executive and operational levels in all CEE markets, growing the portfolio and strengthening relationships with long-term business partners. Remon is an avid sportsman, and enjoys half triathlons, marathons, biking, skiing, and race-car driving among others. He is married with two children and resides in the Czech countryside with his wife and colony of bees.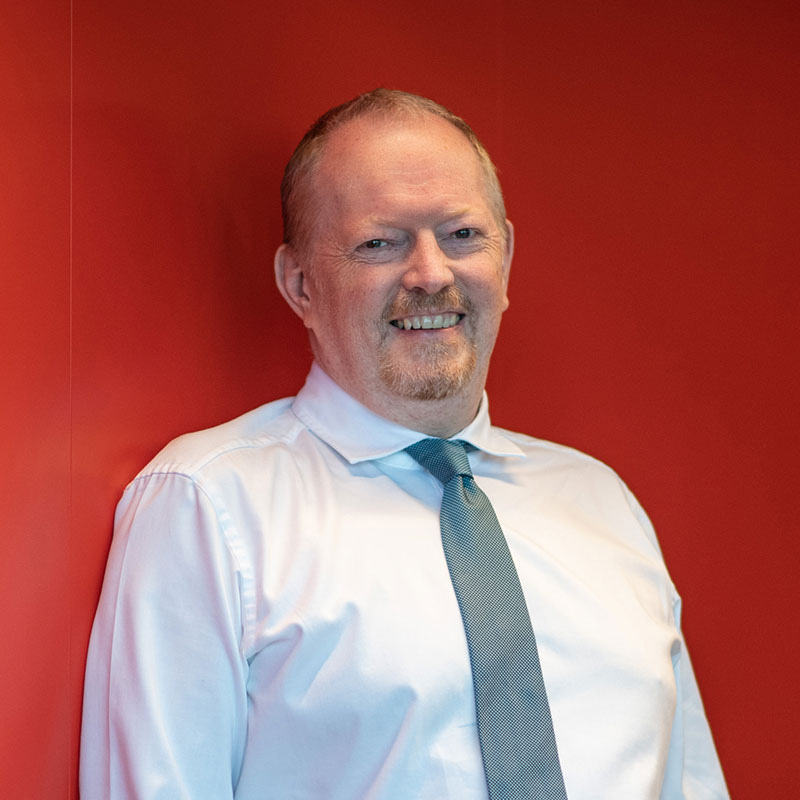 Richard Wilkinson
CFO, Deputy CEO
CZ
Richard joined as Group CFO, but is now focusing on his role as Deputy CEO, primarily overseeing the company's core businesses in its CEE markets. Among many other achievements, Richard organised the largest industrial real estate refinancing in CEE history, led CTP's debut green bond issue, guided CTP's IPO process in 2021 and oversaw the takeover of Deutsche Industrie REIT. After studying Law at the London School of Economics, Richard moved to career in finance. For nearly 30 years he has held various senior management positions in Treasury, Balance Sheet Management, Corporate Banking and Real Estate. Despite residing in Vienna with his family for over 20 years, his heart still bleeds for Newcastle United.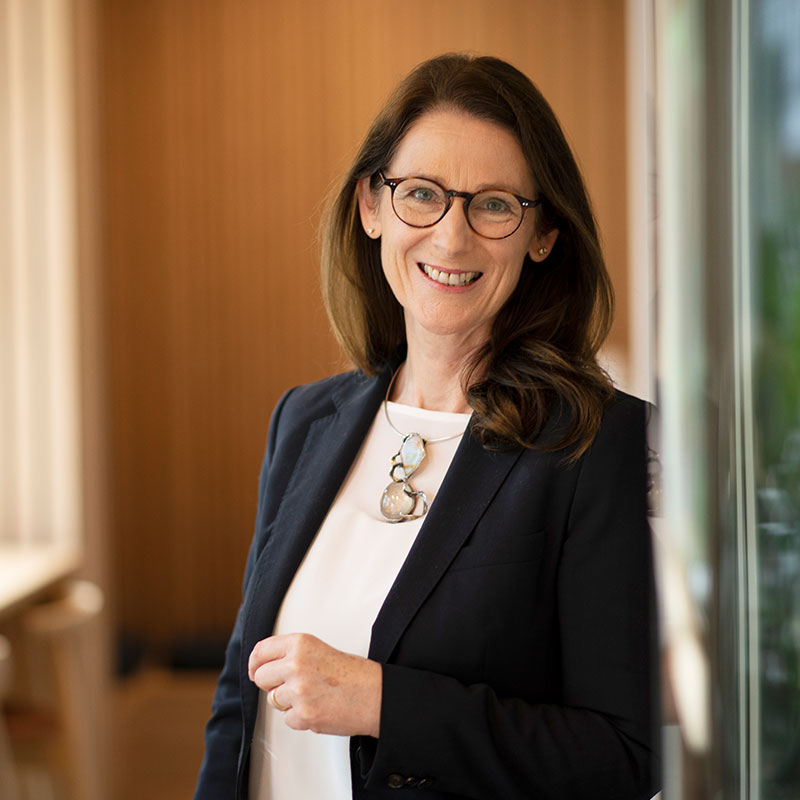 Barbara Knoflach
Non-Executive Director & Chairperson
DE
Barbara's career has taken her through banking and finance, real estate, and most recently to innovation and sustainability. Her career highlights include her positions as CEO of SEB Asset Management from 2005 to 2015, and later as Global CEO of BNP Paribas Real Estate Investment Management. She hones her ability to look at the bigger picture and shares her dynamic experience sitting on several committees and boards throughout her career, such as AFIRE, BVI, ULI, ZIA, Real Estate Academic Initiative at Harvard University, and as chairwoman of HQ Capital. Most recently, she created LifeWorkSpace, a consulting and private investment company focused on spurring innovation and sustainability strategies in the real estate sector.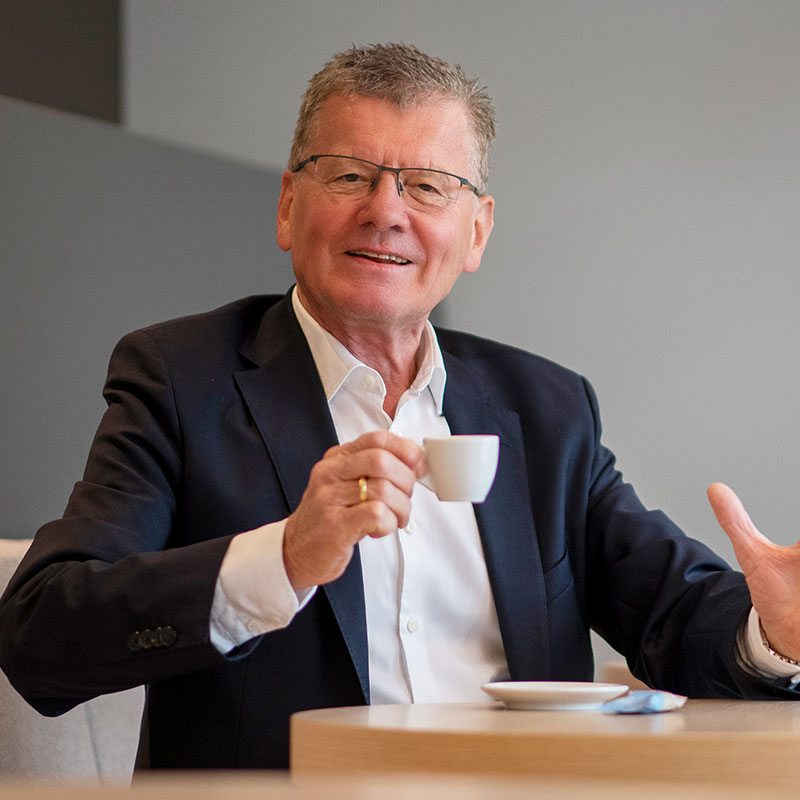 Gerard van Kesteren
Non-Executive Director
NL
Gerard is a financial specialist in the global logistics sector and is a non-executive director in a number of companies, as well as a senior advisor with McKinsey & Company, and has extensive international experience and financial management capabilities. Gerard worked with Kuehne + Nagel for a total of 25 years; from 1999 until 2014 as the Group Chief Financial Officer and as a member of the Management Board, being highly influential in the development of the K+N Group. During his career, he held leading positions in finance at Sara Lee Corporation; six years as Financial Director in the UK, two years in Spain, and two years as Director of Financial Planning and Analysis in Holland. In addition, Gerard was awarded the CFO of the Year 2010 and was appointed Chairman of the CFO Circle (Switzerland) 2014-2019. He is the founder and board member of the van Kesteren Foundation, which supports youth programs across developing countries.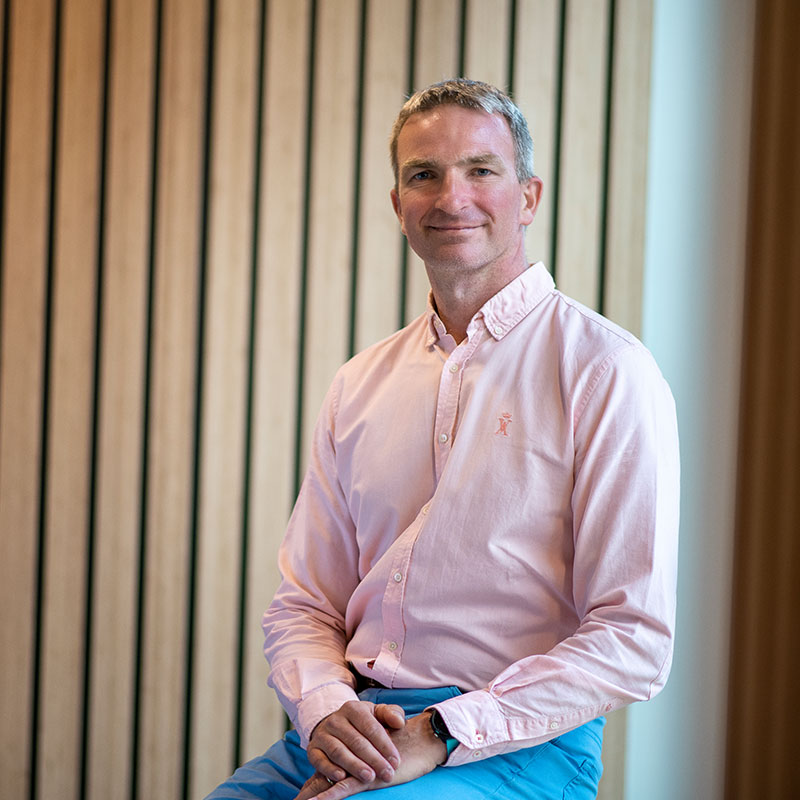 Pavel Trenka
Non-Executive Director
DE
Pavel brings a wealth of international experience to the table. For over a decade at HB Reavis, he led their international expansion beyond Czechia and Slovakia both in Western Europe and CEE. He started out on the Board, then became the Group CEO for five years and thereafter continued in a leadership position as a Non-Executive Director. Prior, he was an Associate Partner at McKinsey and Company working in the CEE, Russia and the USA. During his tenure there, he worked extensively with large international clients, primarily on revenue growth strategies and organisation transformations. He started his career with Bank Austria Investment Bank during the privatisation in the early 1990s. He holds an MBA in Finance and Economics from the University of Rochester (USA) and an undergraduate degree from the University of Economics in Bratislava. In Slovakia, he founded two non-profits, both geared to support youth skill development where he is actively engaged.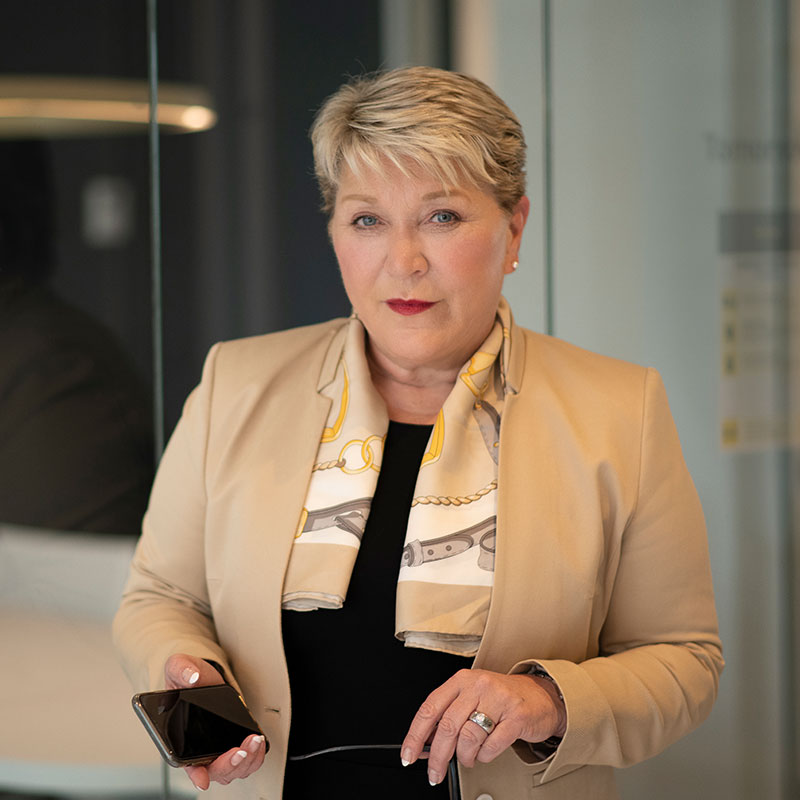 Susanne Eickermann-Riepe
Non-Executive Director
DE
Susanne joined CTP following the termination of her active partner role at PwC Germany where she served as Head of Real Estate. With 30 years of experience in strategic and operational consulting in financial services, real estate services, funds and companies, Susanne knows that the future of the industry will not happen without sustainability. Due to her professional background and leadership in innovation Susanne was appointed as the chair of the board of the Royal Institution of Chartered Surveyors (RICS) Germany, where she drives several working groups on the implementation of the EU Green Deal. Susanne's high professional rankings paired with her future leaning environmental concerns have placed her on several real estate advisory positions. Her activities are spurred by her belief that the real estate sector must take more responsibility and action for an equitable future.
Governance
We prioritise effective corporate governance practices and work consistently to build a transparent work environment at all levels of our organisation. The tone for this is set at the top. Our one-tier board, comprised of Executive and Non-Executive Directors, oversees the company's operations, ensures compliance, and upholds the interests of our stakeholders. The Non-Executive Directors supervise the performance of duties of the Executive Directors and the general affairs and business of CTP, help develop proposals on strategy and supervise implementation of the strategy. We adhere diligently to applicable laws and regulations and have established Board-level committees that ensure responsible, fair and transparent decision-making in the Audit, Nomination and Remuneration, Sustainability Committees and in the Board. Our Board of Directors is committed to creating long-term value while considering the impact of our actions throughout the value chain.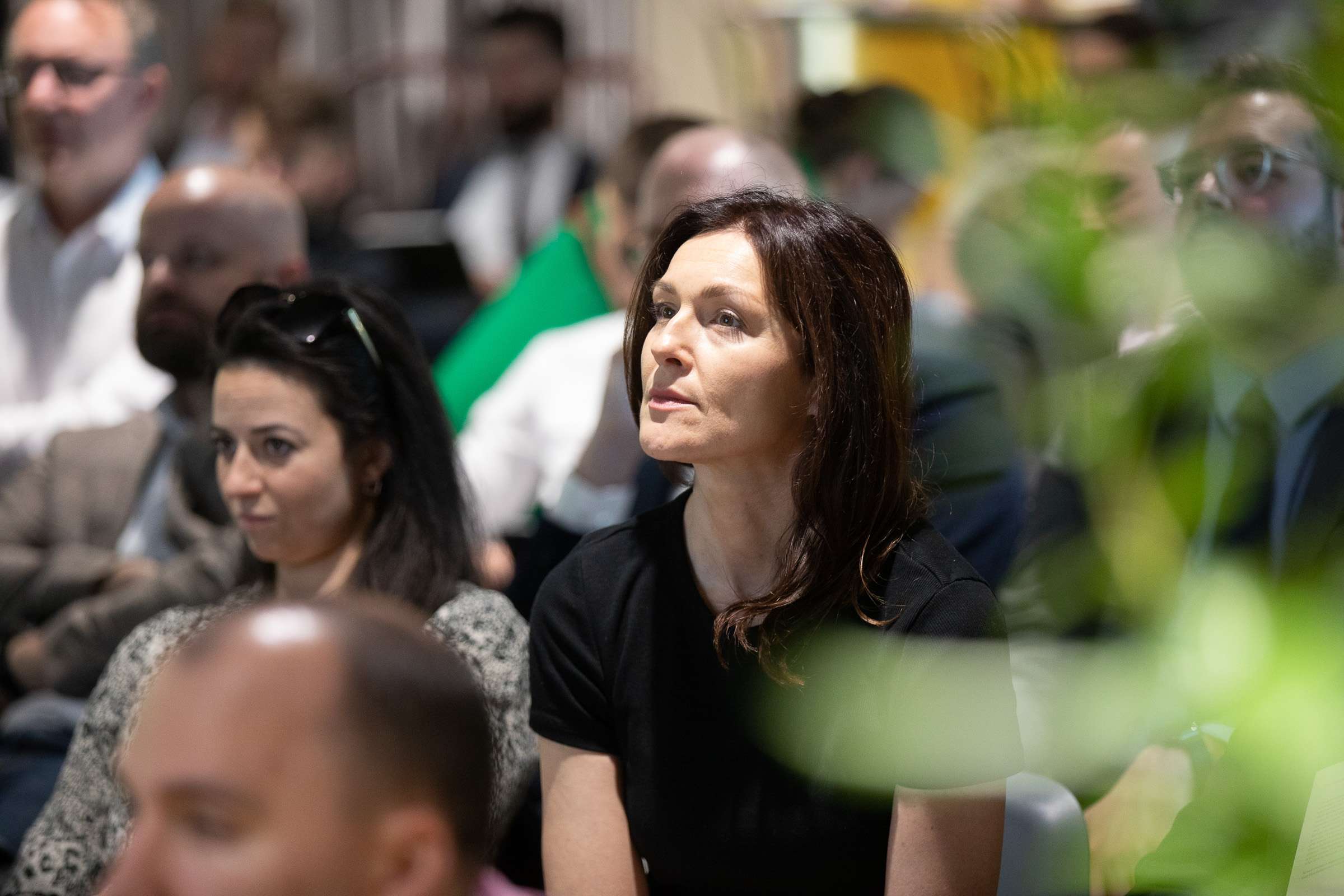 Ethical Business Conduct
Integrity is at the core of how we conduct business at CTP. We have established a strong culture of ethical behaviour, transparency, and accountability throughout our organisation. Our flat management structure enables quick decision-making, fostering a dynamic and responsive work environment. We actively manage risks and ensure compliance with all applicable laws, regulations, and industry standards. Our commitment to integrity is reflected in our comprehensive policies, such as our Code of Conduct, Anti-Bribery and Corruption Policy, and Insider Trading Policy. These policies outline our expectations for ethical behaviour and guide our interactions with employees, stakeholders, and business partners. Top management gives its full support to the Group AML compliance officer across the Group.
Inclusion & Equal Opportunities
CTP values diversity, equity, and inclusion as integral components of our organizational culture. We prioritize talent, experience, and attitude in our recruitment process, fostering a diverse and motivated workforce.
Gender equality is a key value for us, and we maintain a gender ratio close to 50:50 below the Board level. At the Board level, we have set a goal of gender representation not falling below 30%.
Our commitment to inclusion and equal opportunities is reflected in our policies, including our Code of Conduct and efforts to create an ethical work environment where all employees are treated with respect and have equal opportunities to thrive and contribute to our success.
Grievance Channels
We value open communication and provide multiple channels for employees to raise concerns or grievances. Our anonymous intranet grievance channel, accessible via email or phone, allows employees to report any issues they may encounter.
We also have a whistleblower policy in place, encouraging employees to first approach their managers but providing an alternative channel if necessary. This channel ensures anonymity and protects whistleblowers. We take all concerns seriously and investigate them promptly, reinforcing our commitment to maintaining a safe and ethical work environment where individuals feel comfortable speaking up.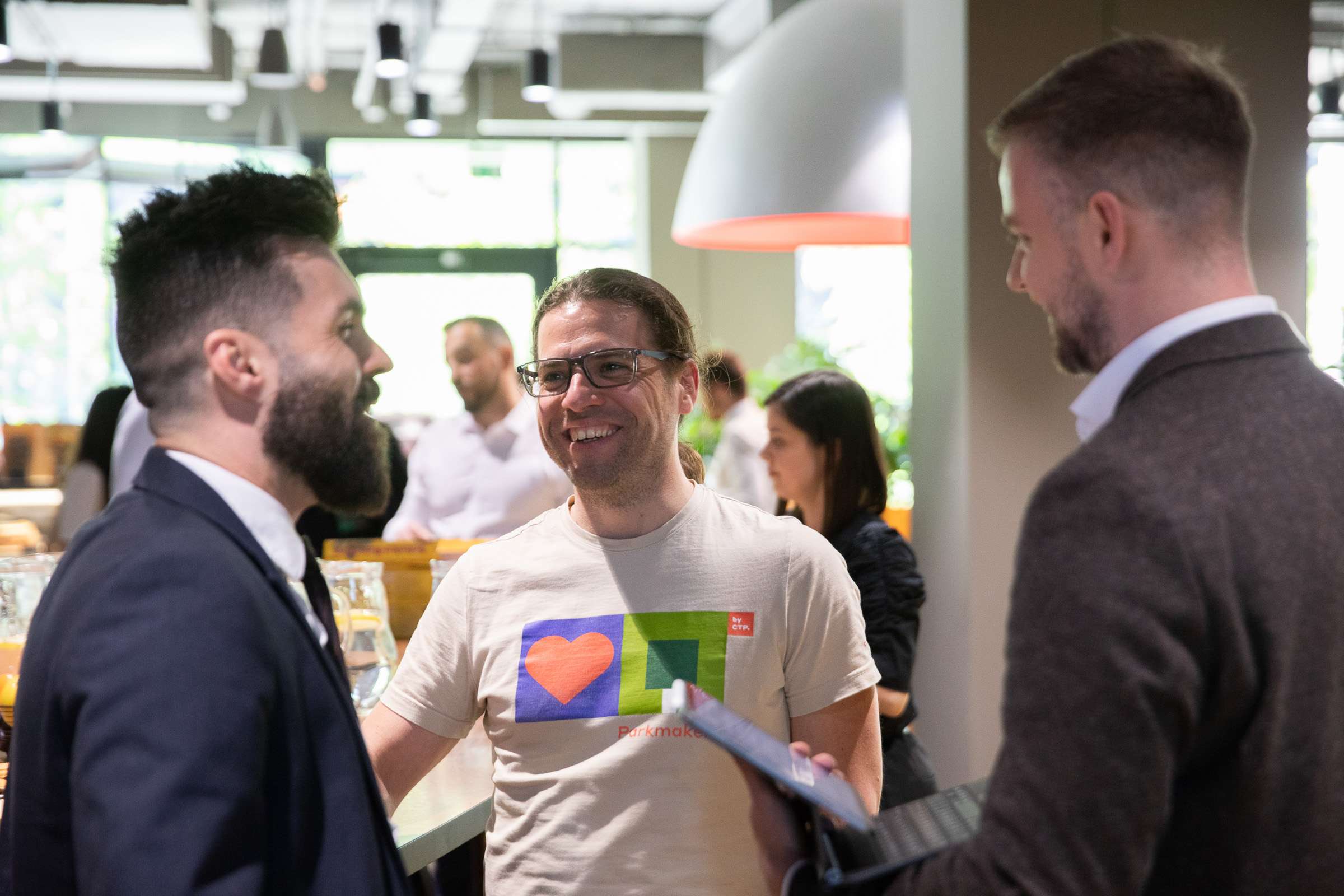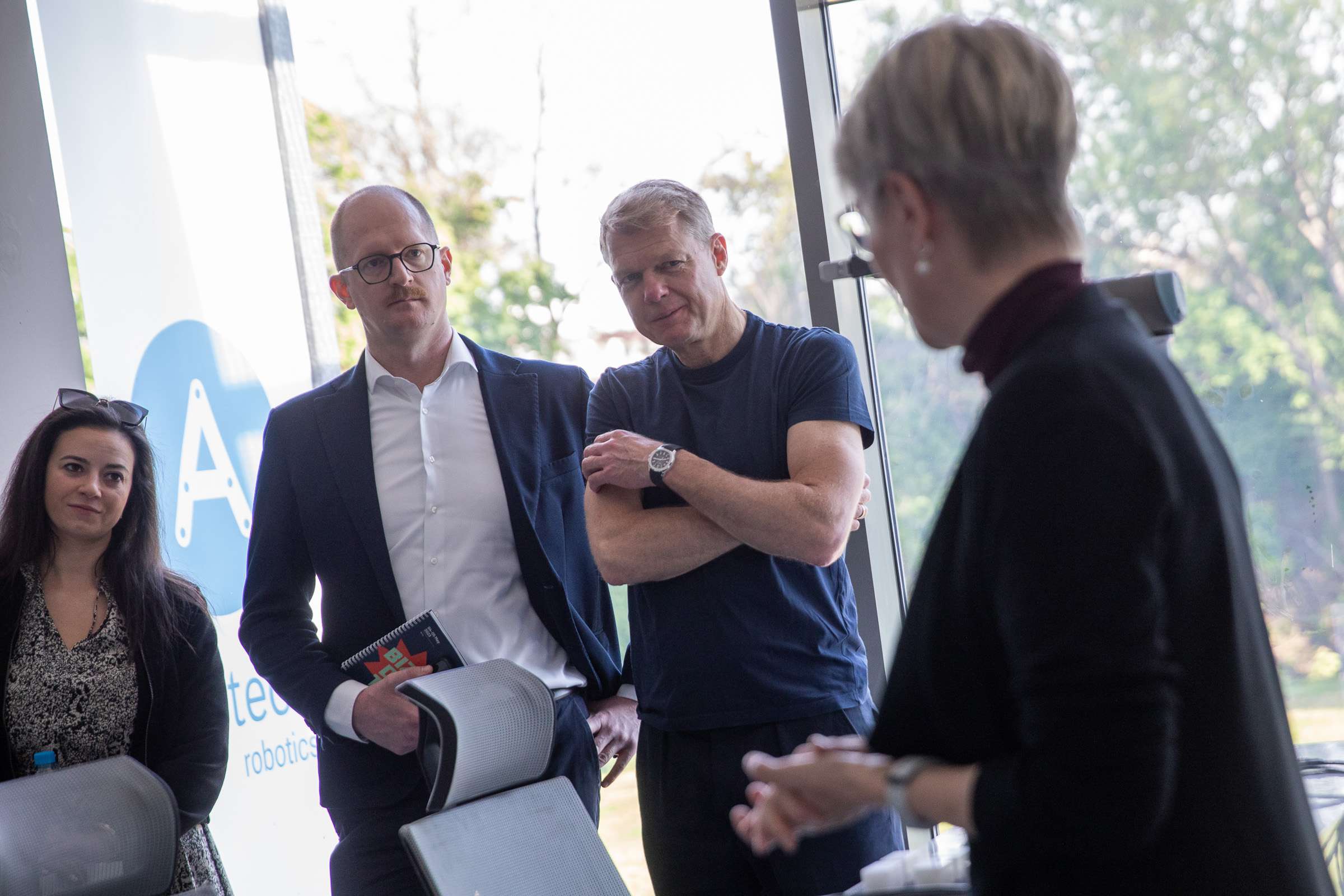 EU Taxonomy
We understand the significance of the EU Taxonomy in promoting sustainability in the economy. That's why we are transparent about our eligibility and alignment with the Taxonomy's requirements. Through an analysis in 2022, we have determined the eligibility of our core business operations, ensuring they align with the Taxonomy's guidelines. We have adapted our policies and processes to meet the minimum social safeguard requirements and ensure alignment across various criteria. As we continue to develop our properties, we are committed to meeting the technical screening criteria and further increasing our alignment with the EU Taxonomy.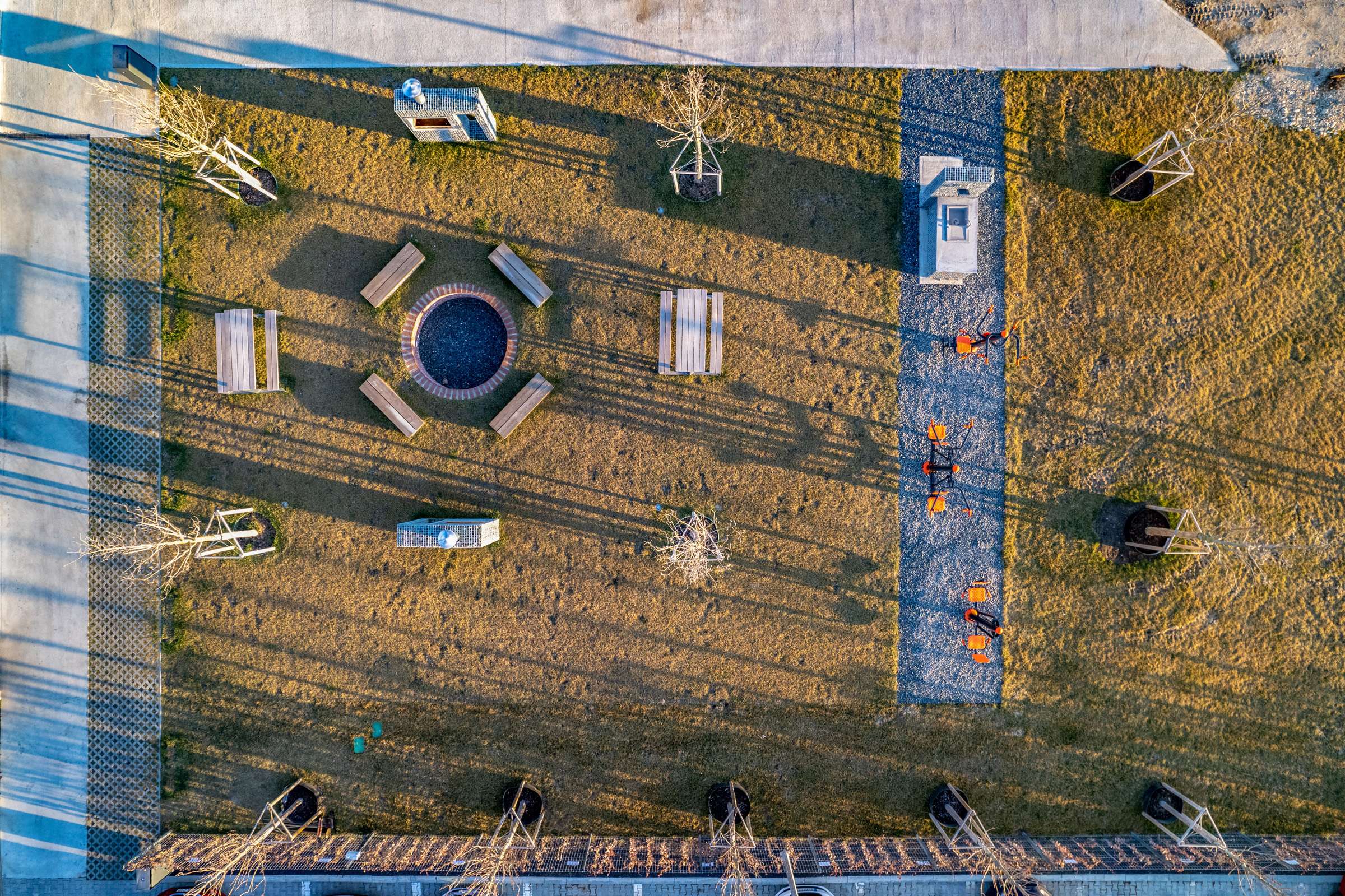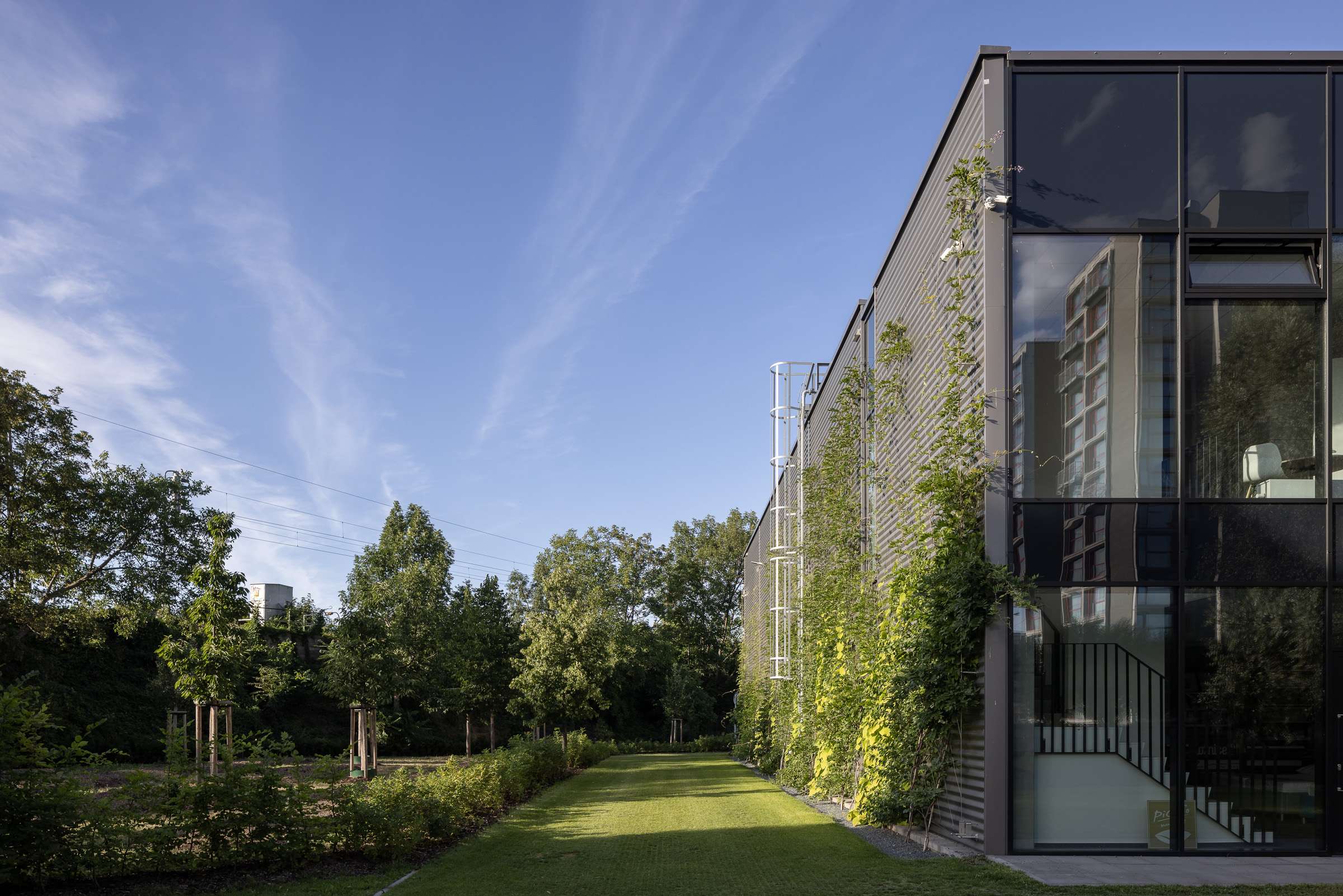 Download
| DESCRIPTION | RELEASE DATE | ACTION |
| --- | --- | --- |
| CTP Board Profile Non-Executive Directors | 29/11/2022 | Download |
| Board Rules | 08/11/2022 | Download |
| Articles of Association (NL) | 01/05/2023 | Download |
| Articles of Association (unofficial translation EN) | 01/05/2023 | Download |
| Company Structure | 31/12/2022 | Download |
| CTP Retirement Schedule Non-Executive Directors | 29/03/2021 | Download |
| Third Party Due Diligence Principles | 14/09/2023 | Download |
| Anti-Bribery and Corruption Policy | 30/12/2022 | Download |
| Anti-Fraud Policy - Construction | 30/12/2022 | Download |
| Anti-discrimination and Harrasment Policy | 30/12/2022 | Download |
| Code of Conduct | 30/12/2022 | Download |
| Suppliers Code of Conduct | 30/12/2022 | Download |
| Insider Trading Policy | 06/12/2022 | Download |
| Diversity and Inclusion Policy | 08/11/2022 | Download |
| Tax Policy | 08/11/2022 | Download |
| Bilateral Contact Policy | 08/11/2022 | Download |
| Donations, Community Investment and Sponsorship Policy | 01/09/2022 | Download |
| Related Party Transaction Policy | 09/08/2022 | Download |
| Environmental Policy | 15/06/2022 | Download |
| Dividend Policy | 29/03/2021 | Download |
| Remuneration Policy | 29/03/2021 | Download |
| Whistleblower Policy | 29/03/2021 | Download |
| Policy Page | 29/03/2021 | Download |
| Whistleblower portal: How to Report a Concern | 29/03/2021 | Download |
Sign up to our newsletter
Stay up to date with CTP's latest developments, industry insights, and exclusive offers by signing up for our newsletter. Join our community and be part of the future of industrial real estate.