Despite a challenging recent history, Romania now boasts the fastest-growing economy in the European Union and offers investors unique opportunities for serving markets in Western, Eastern, and Southern Europe. Romania's highly educated population of some 20 million provide a multilingual labor force at a fraction of the cost of their counterparts in the west, and household incomes are on the rise, contributing to the favourability of its sizeable domestic market.
2,600,000
m² Gross lettable area
Hot Regions in Romania
Situated in the western region of Romania, Oradea stands as a prominent hub for economic, social, and cultural activities. Located just 10 kilometers away from Borș, a crucial border crossing point with Hungary, Oradea is the ninth most populous city in Romania. The city offers a high quality of life and is recognized as one of the most desirable places to live in the country. Moreover, Oradea serves as a robust industrial center, hosting some of Romania's largest corporations. In addition to its economic significance, Oradea is celebrated for its splendid Art Nouveau architectural heritage and proudly belongs to the Réseau Art Nouveau Network and the Art Nouveau European Route. Previously named Nagyvárad (later renamed Oradea following the Treaty of Trianon), it was historically a part of the Hungarian Kingdom. Prior to the Treaty of Trianon in 1921, it belonged to the Central European Austro-Hungarian Empire, making it deeply immersed in the artistic trends of that region.
In Romania, Timişoara is considered a gate to the west. Due to its architecture, it is called Little Vienna. The city lies in the southwestern Romania, just 500 km away from Vienna, Zagreb and Skopije, 600 km away from Bucharest and Soa, 300 km away from Budapest and Sarajevo, and only 150 km away from Belgrade. Timișoara is one of the most important educational centers in Romania. The university centres in Timișoara ranked among the top are four in the country. With more than 37 faculties and 40,000 students, public and private universities provide training for real valuable specialists in all areas of socio-economic and political life. Due to the big number of investments and to the existence of high quali­fied working personnel, the unemployment rate fell from 9,4% (1998) to 1,64%. In the region there is still great potential for labour force if we take into account the 15.000 unemployed people and about 12.000 university graduates each year.
Uniquely poised between east and west, present and past, Bucharest boasts an extraordinary location for international commerce and a long legacy of cultural exchange. And while the Romanian capital bears the scars of a tumultuous recent history, its high rises and shopping centres point to a new era of international growth, led by some of the largest corporations in the world today. Bucharest is responsible for more than one-fifth of Romania's annual GDP, and rapidly rising household incomes and recent increases in minimum wage have bolstered citizens' spending power. The fastest-growing economy in the European Union and the leading recipient of FDI in Southeastern Europe, Romania offers a strategic opportunity for companies seeking to serve both Eastern and Western Europe. The ninth-largest state in the EU, it places a major domestic market of 20 million consumers directly at investors' feet. Low costs of labor and an educated workforce only add to the nation's appeal. The CTPark network is poised to help investors with an interest in this dynamic region take advantage of all it has to offer, with four parks in the Bucharest area alone. CTPark Bucharest's unique concept offers A-Class premium business units designed with small businesses in mind, just 11 kilometres from the city centre. CTPark Bucharest West accommodates any scale of business with on-site services, amenities, and excellent connectivity. CTPark Bucharest Chitila and Bucharest North also offer valuable opportunity for growing businesses directly on the Bucharest Ring Motorway. Reasons to believe:
Available Space in Romania
Currently Unavailable Space in Romania
Regional contact
Get In Contact
Andrei Bentea
Senior Leasing Manager, Romania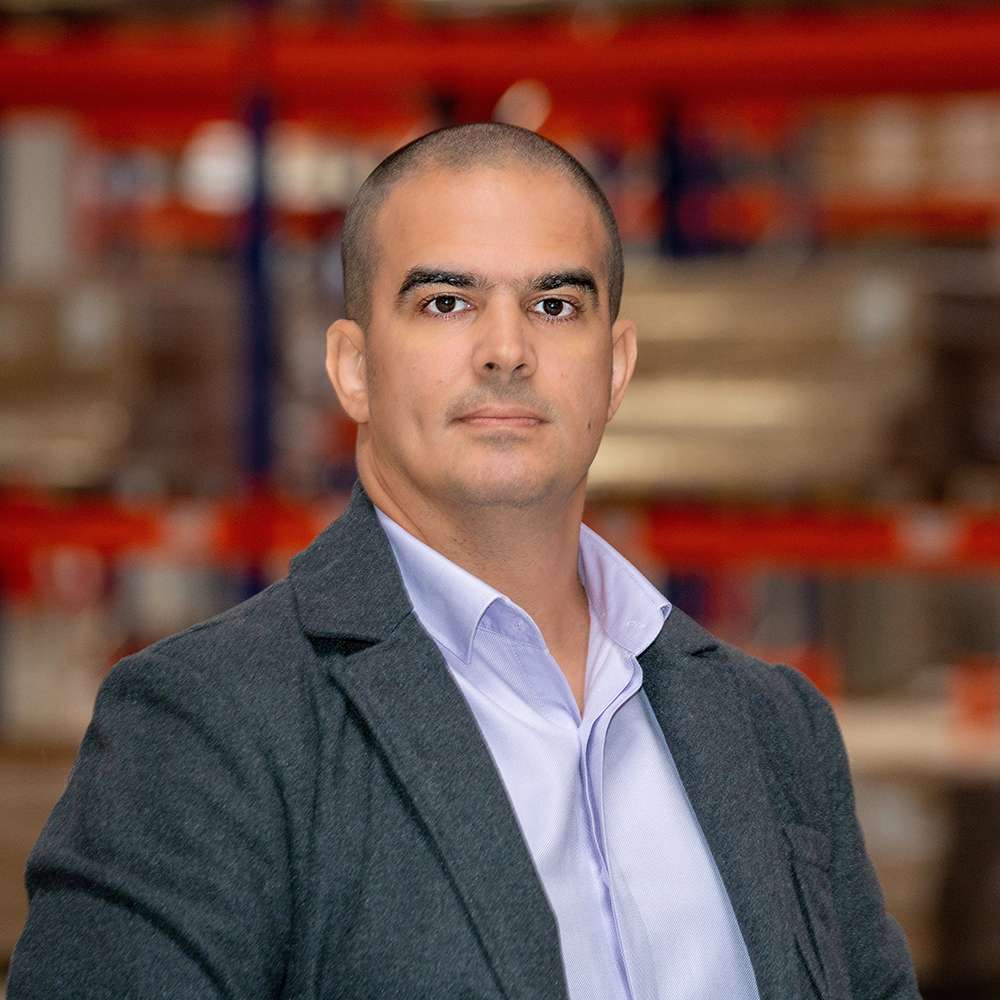 Sign up to our newsletter
Stay up to date with CTP's latest developments, industry insights, and exclusive offers by signing up for our newsletter. Join our community and be part of the future of industrial real estate.