Dotykačka vytrhla podnikatelům trn z paty. Teď monitoruje ztráty gastra
Jako spousta jiných dobrých nápadů i firma Dotykačka se před lety zrodila jako řešení konkrétního problému jednoho podnikatele. Ten potřeboval podrobněji zmapovat tržby svého zmrzlinového stánku na Brněnské přehradě. Když k tomu dostal do ruky softwarový nástroj, bylo jasné, že nebude jediný, komu se bude hodit. Dotykačka se tak mohla začít šířit mezi další restauratéry, obchody nebo podnikatele ve službách. Ještě víc její byznys nakoplo zavedení EET. Dnes má firma, která v Brně sídlí v kancelářském parku Ponávka, ještě další roli. Data z tisíců pokladen totiž dokládají, jak moc se kvůli covidu propadly tržby gastronomických podniků. A tak pro ně pomáhá získat státní podporu.
Že to ale dojde tak daleko, na začátku nikoho nenapadlo. Firma oficiálně vznikla v roce 2015 a od té chvíle se zaměřovala na poskytování softwaru a hardwaru v oblasti pokladních systémů pro malé a střední podnikatele. "Velká část z nich totiž i v té době fungovala tak, že přijali peníze od klienta, vložili je do pokladny a částku si zapsali někam do sešitku. Nebo ti šikovnější na nějakém zařízení zmáčkli částku, enter a vyjela jim účtenka," líčí Petr Menclík, ředitel společnosti.
Hlavně nic složitého
První verze řešení Dotykačky ani nepotřebovala speciální zařízení, fungovala na mobilu nebo tabletu, který už člověk měl. Vize společnosti spočívala hlavně v tom pomoct lidem, kteří se nechtějí technologiemi moc zabývat, ale potřebují si ulehčit život. A později také splnit zákonnou povinnost evidování tržeb. Největší růst firma zaznamenala právě ve spojitosti s nástupem EET. "Nějaký pokladní systém najednou museli mít všichni podnikatelé v gastronomii i ti, kteří to do té doby vůbec neřešili. Právě oni hledali něco, co se nebudou muset dlouze učit," podotýká Menclík.
"Dotykačka vznikla ve správný čas ve správné zemi: největší nárůst firma zaznamenala s nástupem EET."
K softwaru, který poskytuje přehled o skladových zásobách, objednávkách nebo rezervacích, umí na několik kliknutí vystavit všechny potřebné podklady pro daňové přiznání a dokáže vyřešit EET několika kadeřnicím v jednom salonu, nakonec přece jen přibyl i hardware.

Ředitel firmy, proč se jejich nabídka rozrostla o odolné tablety a další příslušenství, zdůvodňuje:
"Pořád platí, že podnikatelé můžou mít aplikaci na svém zařízení, ale když na tom samém tabletu třeba hraje vaše pětileté dítě hry, nedělá to dobrotu. V gastru jsme také zjistili, že rozhodně ne každý tablet nebo telefon vydrží slunce, déšť nebo vedro na letních festivalech. Nebo to, že se na něj v kuchyni sahá špinavýma rukama."
Brněnský vývoj
Nové vychytávky se rodí převážně v Brně. Právě v kancelářích Ponávky totiž sedí firemní vývojářský tým a také call centrum, které poskytuje podnikatelům podporu. Na jaře vývojáři trávili hodně času tím, že vymýšleli, jak pomoci covidem tolik ohroženému oboru gastro služeb. Pokladní systém Dotykačka totiž využívá víc než čtvrtina tuzemských gastro provozů, a když se zanalyzují data z tolika pokladen, moc dobře dokládají, jak hluboko se tržby barů, hospůdek nebo restaurací sesunuly. "Každé čtvrté zařízení dost možná nepřežije," ukazovala firemní data na začátku tohoto roku v době, kdy ještě zdaleka nebyl omezením konec.
Hned po začátku pandemie bylo jasné, že i ti, kdo do té doby v online prostředí nefungovali, se do něj musí přesunout, pokud chtějí přežít. A také že musí začít pracovat daleko efektivněji. "Proto naši vývojáři přišli s nápadem na objednávkovou platformu s názvem Vyzvedni si, která je otevřená nejen pro uživatele Dotykačky a je zcela zdarma. Využívají ji hlavně menší podniky, které nechtějí platit zbytečné provize zprostředkovatelským službám, protože i to pro mě může být v této době kritické," podotýká Petr Menclík.
"Data z pokladen ukazují nedobrou predikci: Každé čtvrté gastro zařízení dost možná nepřežije.""
Vyzvednisi.cz je online platforma. Podnik do ní během několika minut nahraje třeba svoji denní nabídku obědového menu, a pokud má Dotykačku, objednávky se mu automaticky propisují rovnou do pokladního systému. Vše je jednoduché a přehledné. Pokud navíc podnikatelé chytře využijí i své sociální sítě, můžou svým zákazníkům dát vědět o možnosti online objednávek i jejich prostřednictvím. Nic se nemusí složitě instalovat a podnik také nemusí hned zakládat e-shop, který třeba v běžných časech ani nevyužije.
Software Dotykačka si dodnes stáhlo víc než 75 tisíc subjektů z několika zemí. V Česku ho ze 60 procent využívají malé a střední gastro podniky, ze 30 procent maloobchodníci a zbývajících deset mají podnikatelé ve službách, třeba právě kadeřnice a kosmetičky. O hladký chod všeho se stará asi 130 zaměstnanců v různých pobočkách po republice. Vývojářské centrum sídlí ale od začátku v Brně a poslední asi dva roky na Ponávce. Přesunulo se sem z jiných kanceláří, které už nevyhovovaly svou velikostí ani technickým zabezpečením a pohodlím.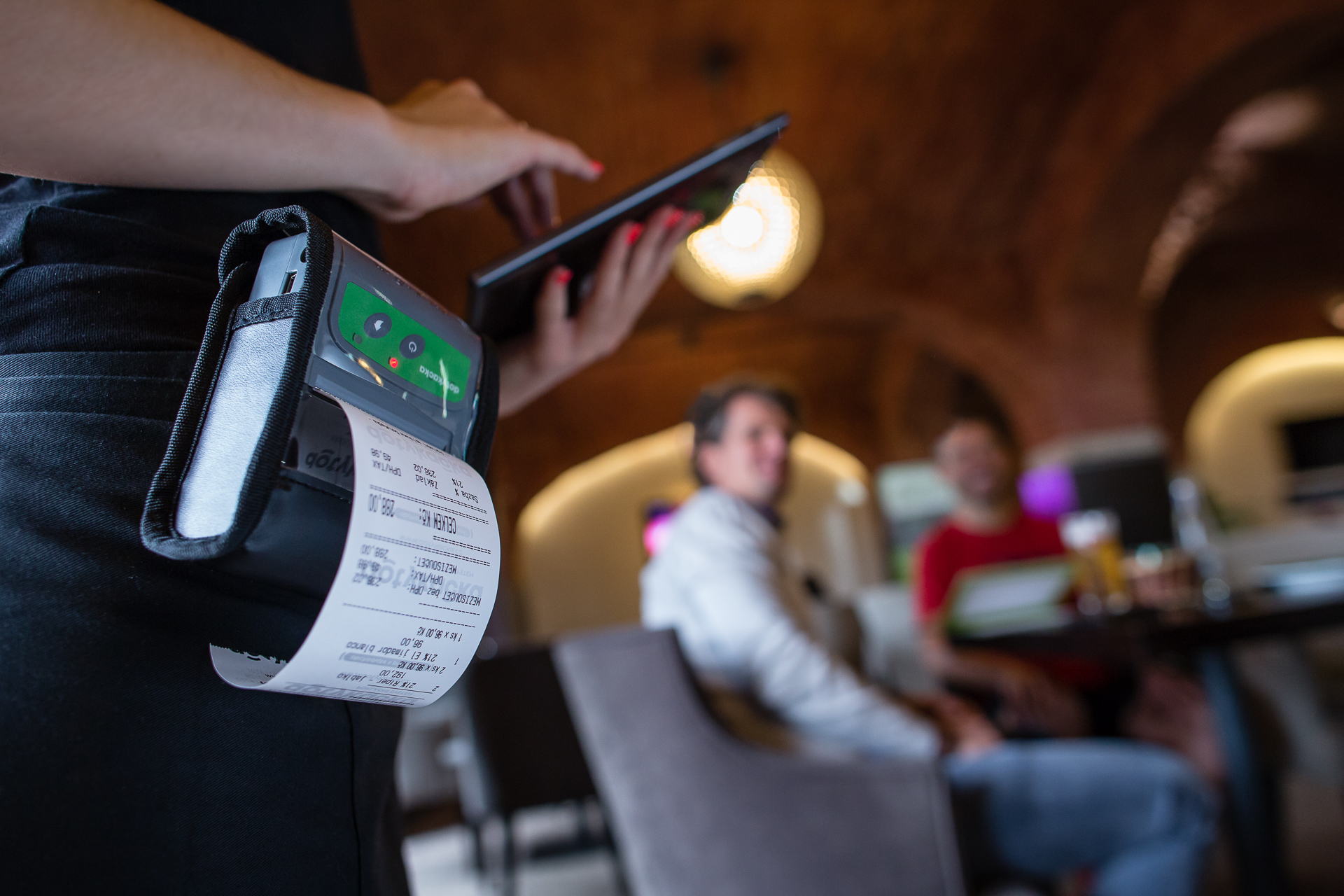 Sign up to our newsletter
Stay up to date with CTP's latest developments, industry insights, and exclusive offers by signing up for our newsletter. Join our community and be part of the future of industrial real estate.