Práce a rodinný život mají ladit. Ve Vlněně a Spielberku budou dětské skupiny
Většinou se na tomhle místě bavíme o práci. O životě firem, strategiích jejich manažerů, o tom, kam se posunuje byznys nebo třeba jihomoravský inovační ekosystém. Teď je čas na život a věci trochu mimo práci, i když s ní spojené. Přesně to je totiž péče o děti, kterou je potřeba se zaměstnáním sladit. V brněnských byznys parcích Vlněna a Spielberk tomu jde CTP vstříc, jak jen to jde. Od podzimu se proto na obou místech otvírají tolik žádané dětské skupiny – školky.
Provozovat je bude Anita Hansen Hrubešová, pro kterou to bude už třetí a čtvrtá lokace v Brně. Že bude v takovém odvětví podnikat, by ji ještě před pár lety nenapadlo. Potřeba postarat se o vlastní dceru a poté i syna a zajistit jim nadstandardní přístup ji ale nasměrovala. "Donedávna jsem se pohybovala v úplně jiných odvětvích. Vystudovala jsem diplomacii, právo a obchod a provdala se do Dánska. Založila jsem si tam dodnes fungující firmu a chtěla se věnovat rodině i podnikání, tak jsem se po podobném zařízení začala ohlížet. Našla jsem jich potom pár i v Brně, ale buď nechtěli brát děti nízkého věku, nebo se mi něco nezamlouvalo," líčí Hansen Hrubešová. Nakonec našla dětskou skupinu v Maloměřicích, kterou později odkoupila a vyladila podle svých představ.
"Vychovávat dobrou generaci"
Dnes je to krásné místo se zahradou a záhony, kde můžou děti pěstovat ovoce a zeleninu a učit se trpělivosti, péči a radosti z výsledku. "Dětem nepodáváme slazené nápoje, dostávají kvalitní a zdravou stravu, trávíme s nimi hodně času venku a velký důraz klademe i na školení a well-being pedagogů, protože víme, že na lidech to stojí a padá," vypočítává Hansen Hrubešová několik skutečností, na nichž postavila svůj koncept a kterými se péče jejích dětských skupin řídí. Dětské skupiny přitom fungují podle jiných pravidel a legislativy než klasické, státem zřizované školky. Druhé jmenované učí podle rámcových vzdělávacích programů. Dětské skupiny je nemají, a proto mají možnost inspirovat se i ve směrech, jako je výuka jazyků, waldorfská nebo Montessori pedagogika.
"Obecně se snažíme vychovávat generaci dobrých lidí. Nepřejímáme žádný směr kompletně, vybíráme si. Děti vedeme k samostatnosti, rozhodují si o tom, co si dají k pití, a když něco rozlijí, samy po sobě zkusí uklidit. Vedeme děti láskyplně, s respektem a úsměvem. Záleží nám i na udržitelnosti a ekologii. Připomínáme si Den Země a děti se už v raném věku učí nakládat s odpadem podle toho, co svedou," dává další příklady Hansen Hrubešová.
"Dětem nepodáváme slazené nápoje, dostávají kvalitní a zdravou stravu, trávíme s nimi hodně času venku a velký důraz klademe i na školení a well-being pedagogů, protože víme, že na lidech to stojí a padá."
Většina jejích učitelů má vysokoškolské vzdělání a vystudovanou primární pedagogiku. "Kolegyně často doporučují své spolužačky nebo vystudované sourozence, a i když každá třeba pracuje v jiné pobočce, tým to drží hezky pohromadě," říká k tomu. Aktuálně se starají o bezmála 50 dětí v Maloměřicích a v druhé pobočce v centru města na Orlí ulici. Od podzimu přibydou dvě velké třídy pro 24 dětí v byznys parku Spielberk a stejně tak ve Vlněně.
Hlásit se o místa mohou rodiče prostřednictvím online formuláře na webu vybrané dětské skupiny – Vlněnka má web www.skolkavlnenka.cz, Spielberk www.skolkaspielberk.cz.
Zadávají sem mimo jiné specifické požadavky na alergie dětí nebo speciální péči, aby bylo školce jasné, zda nároky dokáže splnit. Pokud bude všechno ladit a s trochou štěstí u losování, rodiče dostanou pozvánku na osobní setkání, aby se sami mohli podívat, jestli je pro ně zařízení to pravé a budou si sedět s lidmi, kteří se o jejich děti budou starat. "Na schůzkách se bavíme například o tom, co rodiče a děti potřebují, nebo jak dítko na nástup do školky co nejlépe připravit. Respektujeme, že každý má svůj směr, kterému se snažíme vyhovět, na druhou stranu jsou aspekty, na kterých trváme. V minulosti se nám stalo, že rodiče například nechtěli, abychom děti ve školce chválili, a tak jsme poznali, že nejsme ti praví," vysvětluje Anita Hansen Hrubešová a zdůrazňuje, že její pedagogové se snaží být při chválení konkrétní, protože je podle nich důležité, aby dítě pozitivní zpětnou vazbu dostávalo.
Když nechcete jen "hlídárnu"
Podle zkušenosti z jiných poboček čeká, že zájem o místa bude dlouhodobě nabídku vysoce převyšovat. Přednostně teď proto mají informaci o vzniku školky zaměstnanci jednotlivých parků a až pak ji dostane veřejnost. Členy školičky se mohou stát děti od dvou let věku. Jak sama Anita říká, rodiče předškoláčků nezískají jen "hlídárnu", ale prostředí, kde děti dostanou všechno, co k vývoji potřebují, ucelené vzdělání až po nástup do první třídy a k tomu komunitu podobně naladěných rodin.
"U nás vzdělávání začíná, a proto nesmíme nic podcenit. S dětskou psycholožkou jsme konzultovali třeba i výmalbu prostor. Máme je světlé, pastelové, aby se v nich dětem dobře pobývalo, protože víme, že ostré barvy je někdy ruší a těžko se jim soustředí. Jednotlivé místnosti mají plno světla, vždy je blízko kus bezpečné zeleně a vzrostlé stromy. Hračky a pomůcky kupujeme nejčastěji ze dřeva a přírodních materiálů, část vozíme z USA, Nizozemska a Dánska," přidává další argumenty majitelka. V případě Vlněny i Spielberku se bude rodičům hodit i to, že mají zajištěné krátkodobé parkování, aby mohli děti bez stresu odvézt i vyzvednout.
Podrobnosti o školném jsou k dispozici na webu školek. To zahrnuje mimo jiné výuku angličtiny, návštěvy logopeda, dětskou jógu nebo kuchtění. Zvlášť se hradí jen stravování dětí, přičemž obědy i svačiny pochází od ověřeného dodavatele a z farmářských bedýnek, tedy zčásti v biokvalitě.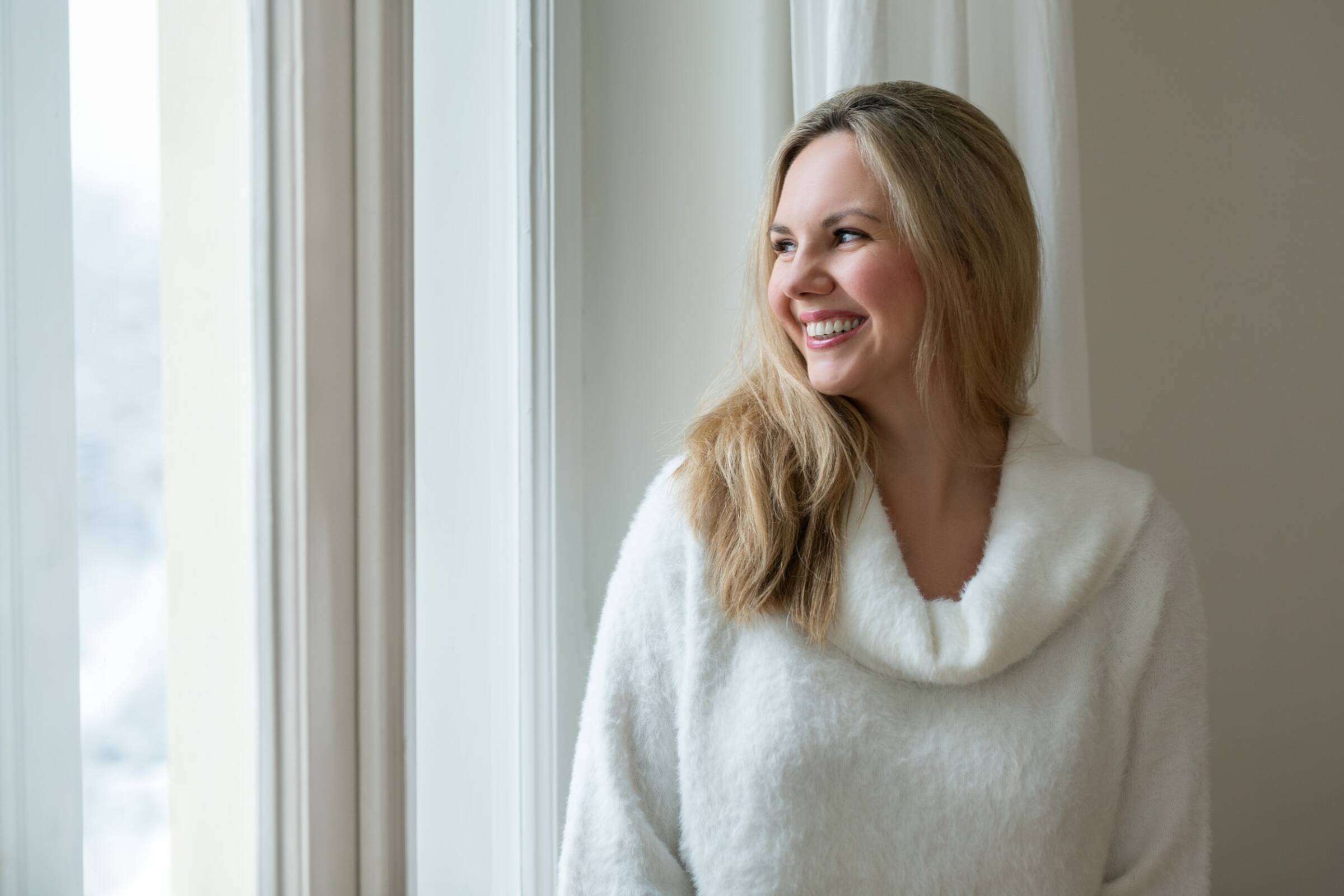 Anita Hansen Hrubešová
Sign up to our newsletter
Stay up to date with CTP's latest developments, industry insights, and exclusive offers by signing up for our newsletter. Join our community and be part of the future of industrial real estate.