Mít "razítko na budovu" se vyplatí. BREEAM hlídá udržitelnost i provoz
BREEAM. Pro někoho nesrozumitelná zkratka, pro jiného cenná informace o budově, ve které se zrovna nachází. Těchto šest písmen totiž označuje mezinárodní certifikaci, která hodnotí hlavně kancelářské a průmyslové budovy z hlediska jejich vlivu na okolní prostředí a na jejich lidské uživatele. Proč by vás to mělo zajímat? Protože to, co má třeba v Brně jen několik málo staveb společnosti CTP a dalších majitelů, se časem stane standardem, a proto stojí za to vědět, v čem tohle hodnocení spočívá a jaké pohodlí vám takto označené budovy poskytnou.
Zkratku BREEAM tvoří první písmena anglických slov Building Research Establishment Environmental Assessment Method, tedy česky metoda posuzování vlivu na životní prostředí. Tento název v zásadě shrnuje to podstatné, ale ani zdaleka nevypovídá o tom, co všechno certifikace hodnotí a co všechno dává její udělení majiteli budovy a hlavně jejím uživatelům.
"BREEAM představuje komplexní pohled na stavbu. Nejen to, zda je šetrná, tedy postavená z ekologicky co nejlepších materiálů, a nakládá se v ní s energiemi udržitelně, ale jak se lidem používá, zda jsou v její blízkosti restaurace, obchody nebo bankomaty nebo jaké je napojení na městskou hromadnou dopravu," vysvětluje Petr Ulman, facility manažer společnosti CTP, který je jedním z lidí, kteří se o podklady pro certifikaci a její hladký průběh starají.
"Hodnocení představuje komplexní pohled na stavbu – nejen na to, jak se v ní nakládá s energiemi, ale třeba i na to, jak se lidem používá a co jim všechno poskytuje."
Každá z položek na seznamu kritérií se boduje, takže nakonec vzejde z hodnocení číslo, které říká, jakou "známku" si budova zaslouží. Petr Ulman se s kolegy naposledy staral o hodnocení budovy C a D v office parku Vlněna, obě dostaly druhé nejlepší možné bodování, tedy označení "excellent". Vyšší, tedy nejlepší možné označení "outstanding", už má v Brně jen budova B v kancelářském parku Spielberk. Ve všech případech ovšem platí, že to není něco, čím by se majitelé staveb mohli chlubit věčně. A že by získáním certifikátu jejich práce skončila. Po celou dobu, kdy ho mají, musí splňovat všechny podmínky, za které body získali. A po čase je navíc nutné o hodnocení zažádat znovu.
Není certifikace jako certifikace
BREEAM není jedinou metodou evaluace, kterou je možné z pozice majitele nechat si budovu zkontrolovat. Druhou cestou je certifikace LEED, která se ale používá hlavně v Severní Americe. "BREEAM je britská záležitost a v Evropě je vnímaná daleko prestižněji. Nikdo v ní nic neošidí, kdežto LEED je výrazně komerčnější a řadu aspektů si v něm uchazeči můžou koupit," vysvětluje pozadí Ulman.
Ostrovní původ mimo jiné znamená, že informace o právě kontrolovaných budovách se nakonec opravdu schází a prostudovávají ve Velké Británii. Briti ale do jednotlivých zemí a míst nejezdí, tam je zastupují prostředníci, tedy nejrůznější agentury.
Budovy, které spadají do portfolia CTP, se takto hodnotí od roku 2012 a dnes mají certifikaci BREEAM všechny. U těch, které už stály, se o certifikaci žádalo zpětně, ty novější už rostly přímo s tím, že se počítá, že evaluací také projdou. "V roce 2012 to ale byla v Česku úplná novinka. Budovy, které jednu nebo druhou certifikaci měly, by člověk spočítal na prstech jedné ruky. Dodnes platí, že v Praze i v Brně je mají jen kanceláře nejvyšší kategorie," zdůrazňuje Ulman.
"Metod certifikace budov je několik. BREEAM má pověst té nejprestižnější."
Nechápejte to ale špatně. BREEAM nemá být razítko luxusu, ale spíš odznak pro ty, kdo vnímají fakt, že taková stavba působí na lidi, kteří ji obývají, i na svoje okolí, a rozhodli se udělat maximum pro to, aby byly tyhle vlivy pozitivní. Pro majitele samotných budov je to ostatně spíš závazek do budoucna. "Naše budovy jsou teď certifikované všechny a víme, že v dalších letech budeme muset pro prodloužení dobrého hodnocení udělat ještě víc. Jak se vyvíjí technologie, které je možné v budovách použít, tak se tlak na udržitelnost, nakládání s šedou vodou, používání zelené energie ale taky nutnost jít vstříc elektromobilitě pořád zvyšuje," líčí Ulman, který už teď s kolegy přemýšlí, jak to co nejvíc promítnou do fungování všech kanceláří i logistických budov.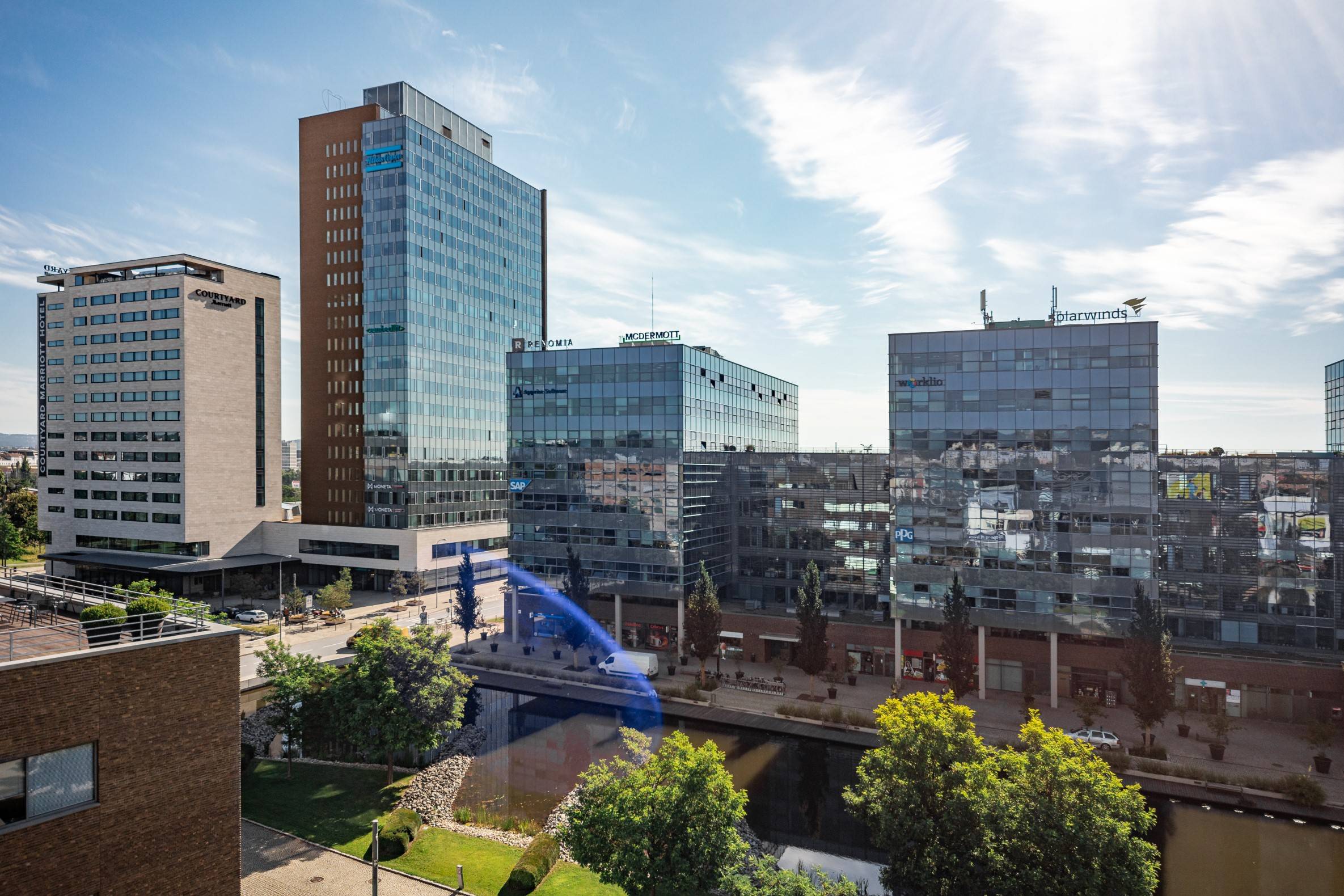 Nejvyšší možné hodnocení dostala svého času nejvyšší budova office parku Spielberk.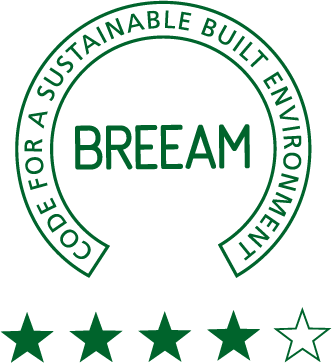 Sign up to our newsletter
Stay up to date with CTP's latest developments, industry insights, and exclusive offers by signing up for our newsletter. Join our community and be part of the future of industrial real estate.