Byznys se soláry jede. Potřebuje ale víc lidí i rychleji vyrábět
Ještě před pár lety to bylo něco výjimečného. Solární panely si dávali na střechu nebo jinam jen vizionáři nebo lidé, pro které bylo šetrné zacházení s energiemi důležité z principu. Teď je právě byznys se solární energií jedním z nejdynamičtějších. Víc než dobře to ilustruje vzestup firmy Krannich Solar, která má pronajaté prostory v byznys parku Ponávka. A brzy nejen tam. Roste tak rychle, že se pro ni chystají další plochy v areálu bývalého Zetoru v Líšni, takže už teď se shání i po dalších zaměstnancích.
Čísla z poslední doby mluví sama za sebe. Když český Krannich Solar, dceřiná firma původem německé společnosti, v roce 2008 vznikla, byla to firma o dvou lidech v čele s jednatelem a majitelem české pobočky Radimem Havelkou a vystačila si s jednou garáží nedaleko od Ponávky. Postupně ale rostla – časem si pronajala CTboxy B8 v Ponávce a dnes má i ten s označením B6. "Když jsem před rokem nastupoval já, stal jsem se zaměstnancem číslo dvanáct. K dnešku už je nás 30. V říjnu se budeme stěhovat do úplně nového pavilonu se sklady v Zetoru. Do příštího roku počítáme s tím, že už nás bude kolem 50, což bylo původně v plánu až někdy o dva roky později," ilustruje boom na číslech Prokop Milata, marketingový manažer společnosti, která je jedním ze tří výhradních distributorů solárních panelů a příslušenství k nim v Česku.
Solární horečka…
Všichni teď zažívají obdobnou pracovní horečku. Exponenciálně rostoucí ceny energií pro domácnosti i firmy spolu s nastavením různých dotačních schémat, která právě solární energii zlevňují, způsobují, že je o soláry mezi lidmi rvačka. Jen Krannich Solar registruje meziročně zvýšenou poptávku o asi 300 procent. Produkty od nich přitom neodebírají koncoví majitelé domů a budov, ale firmy, které je instalují. I jejich množství za poslední dva roky výrazně narostlo. Zprostředkovatelé jsou tak v jednom kole – na jedné straně jim zákazníci trhají ruce, na druhé mají ale co dělat, aby dostali dostatek zboží vůbec do republiky. Covidová pandemie zpřetrhala obchodní řetězce tak, že se dodnes nestihly obnovit, a další ránu jim zasadil ruský útok na Ukrajinu.
Výsledkem je, že výrobci nestíhají pokrývat poptávku a firmy jako Krannich Solar se musí ohánět na všechny strany a k tomu zboží hlídat jako oko v hlavě.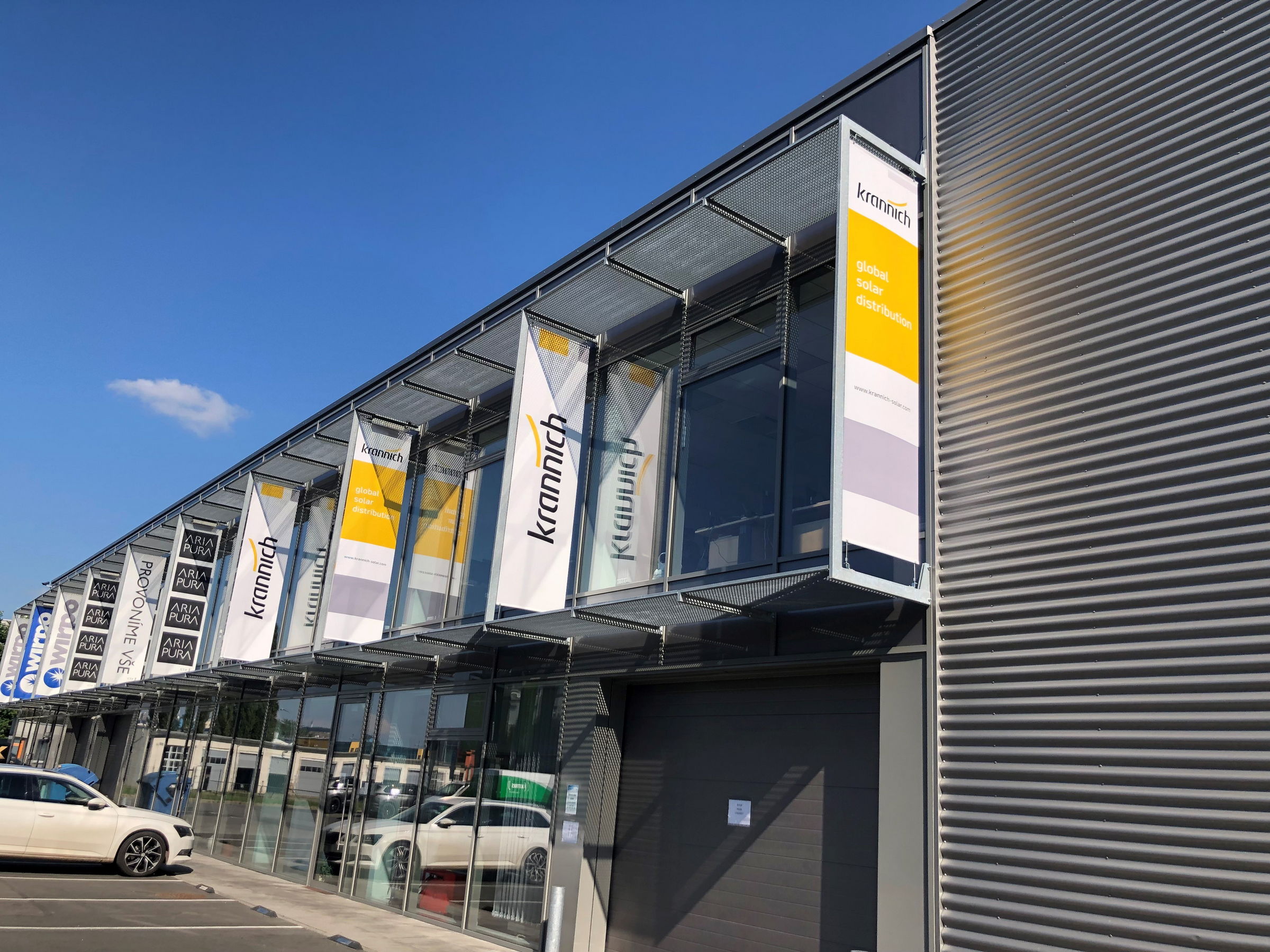 …a energetická panika
Lidé z Krannich Solar mají vůbec přehled. Tím, že jejich mateřská společnost sídlí v Německu, dovedou velmi dobře chování trhů porovnávat. "V Česku žijeme ve vleku energetické paniky, ale v Německu je ještě větší, protože jejich závislost na plynu je ještě vyšší než naše. Proto je i poptávka po solárních řešeních ohromná. A totéž se týká i Rakouska nebo balkánských zemí," přibližuje Milata, ale přidává i jednu zajímavost. V Česku se totiž využívají jiné technologie než kdekoliv na světě – jelikož velká většina domácností využívá tři fáze oproti jedné, která bývá standardem. Proto v ČR vlastníci fotovoltaiky potřebují komponentu, střídač, který zajistí, že majitel ušetří víc energie, než by tomu bylo kdekoliv jinde.
Samozřejmě, pokud má kam zařízení umístit. Panely se totiž nedají upevnit všude, chce to mít střechu otočenou na jih, jihovýchod nebo jihozápad nebo se zamyslet nad pomocnou konstrukcí. A také počítat s tím, že sto procent spotřeby energie Slunce nepokryje. "V našich zeměpisných šířkách nemají sluneční paprsky od listopadu do poloviny března dostatečnou sílu. Na druhou stranu, když jsem si počítal možnosti svého domu, vyšlo mi, že mně by solární řešení na jaře a v létě pokrylo spotřebu kompletně," dává příklad Milata. Zkrátka, že by zájem o tento typ energie utichl, se čekat nedá. Jen do roku 2030 vzniknou podle odhadů statisíce nových solárních minielektráren na rodinných domech i budovách firem a institucí. Také proto hledá Krannich Solar další zaměstnance, shání se po pozicích od obchodníků, přes nákupčí až po marketing.
Firmu založil v roce 1997 Kurt Krannich, který měl od začátku jasnou vizi – dosáhnout 100% obnovitelné energie. V současné době provozuje 28 poboček po celém světě, od USA až po Japonsko, a do konce roku 2023 míří k celkovému počtu 1000 zaměstnanců.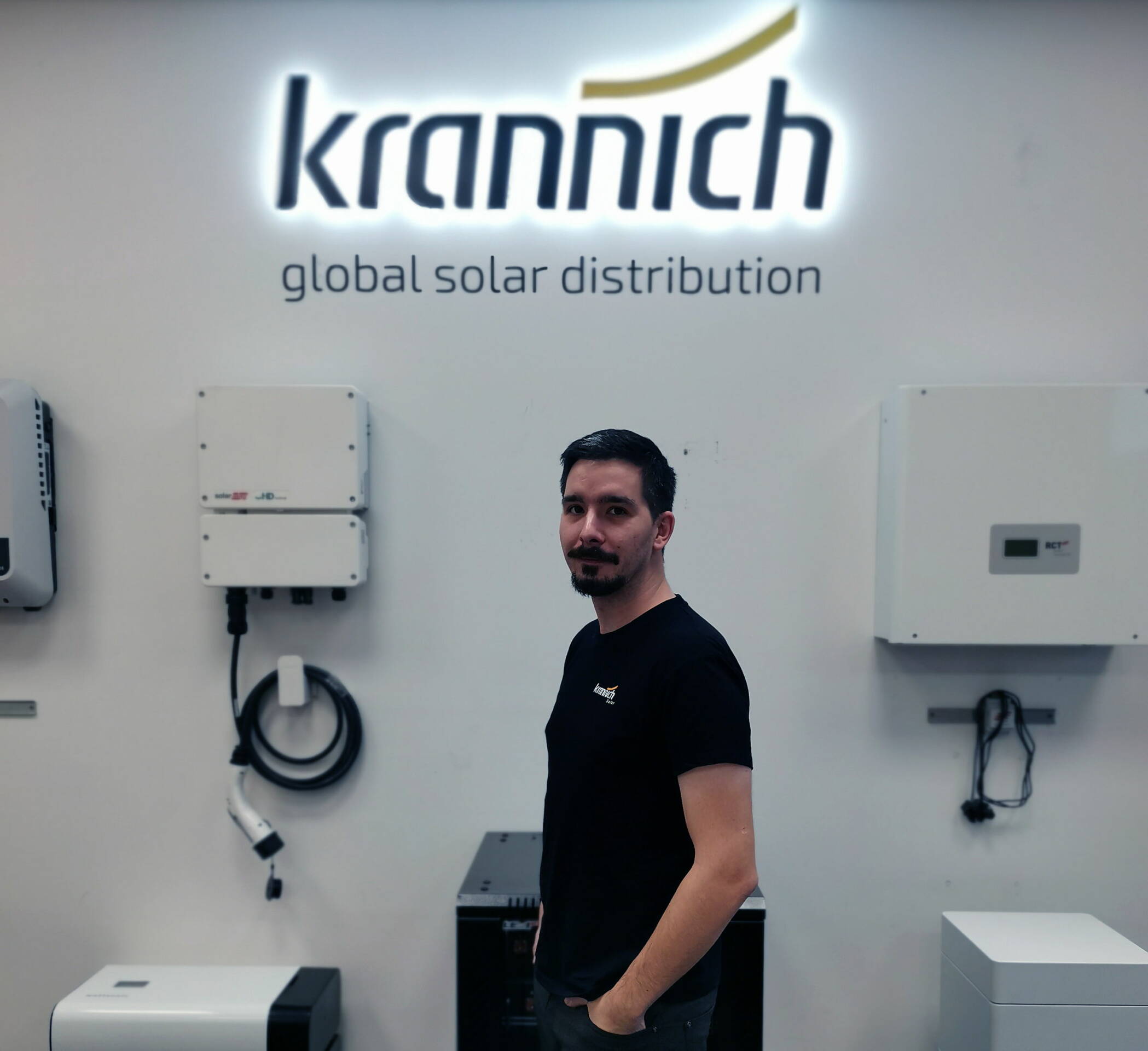 Prokop Milata
Sign up to our newsletter
Stay up to date with CTP's latest developments, industry insights, and exclusive offers by signing up for our newsletter. Join our community and be part of the future of industrial real estate.