Papír nebude věčně, vědí v Konica Minolta. Chystají se na dobu bez něho
Máte v kanceláři tiskárnu nebo nějaké multifunkční zařízení? A víte, jaké značky? Dost možná na ní bude napsáno Konica Minolta. Právě tento brand za léta existence ovládl složení technického arzenálu nejedné firmy. Japonský gigant ale ví, že budoucnost hromadnému tisku úplně nepřeje, a tak už se léta zabývá i vývojem nových softwarových a hardwarových produktů pro práci v kanceláři i mimo ni. Jeden z jeho vývojářských DevOps hubů s názvem Intelligent Connected Workplace (ICW) sídlí v CTP byznys parku Spielberk. Tohle nejsou žádná pomocná pracovní místa, tady se opravdu vytváří řešení, která se budou za pár let používat na celém světě. Pojďte nahlédnout.
 Ve dveřích nás vítá Tomáš Vosička, šéf zdejšího vývoje. Ve firmě působí od roku 2019. Původně nastoupil na projekt Workplace Hub, který tehdy zabíral většinu času tehdejších vývojářů. Po jeho skončení ale začal spolu s kolegy hledat a řešit nové projekty. S tím měl ostatně zkušenosti od předchozích zaměstnavatelů, IBM a AVG. "V brněnské pobočce Konica Minolta se dnes pracuje na třech hlavních směrech, například na cloud printovém řešení, které rozšiřuje stávající hardwarové tiskové řešení o pomocné funkce, třeba překlad, konverze dokumentů nebo nově řízení schvalovacího procesu," dává příklad Tomáš Vosička. Ne o všem může kvůli utajení mluvit. Obecně ale pro zdejší vývoj platí, že vytváří nástroje, které usnadňují kancelářskou práci a zákazník si je může poskládat, jak zrovna potřebuje, aby se u něj ve firmě nebo organizaci mohla uskutečnit opravdová digitální transformace.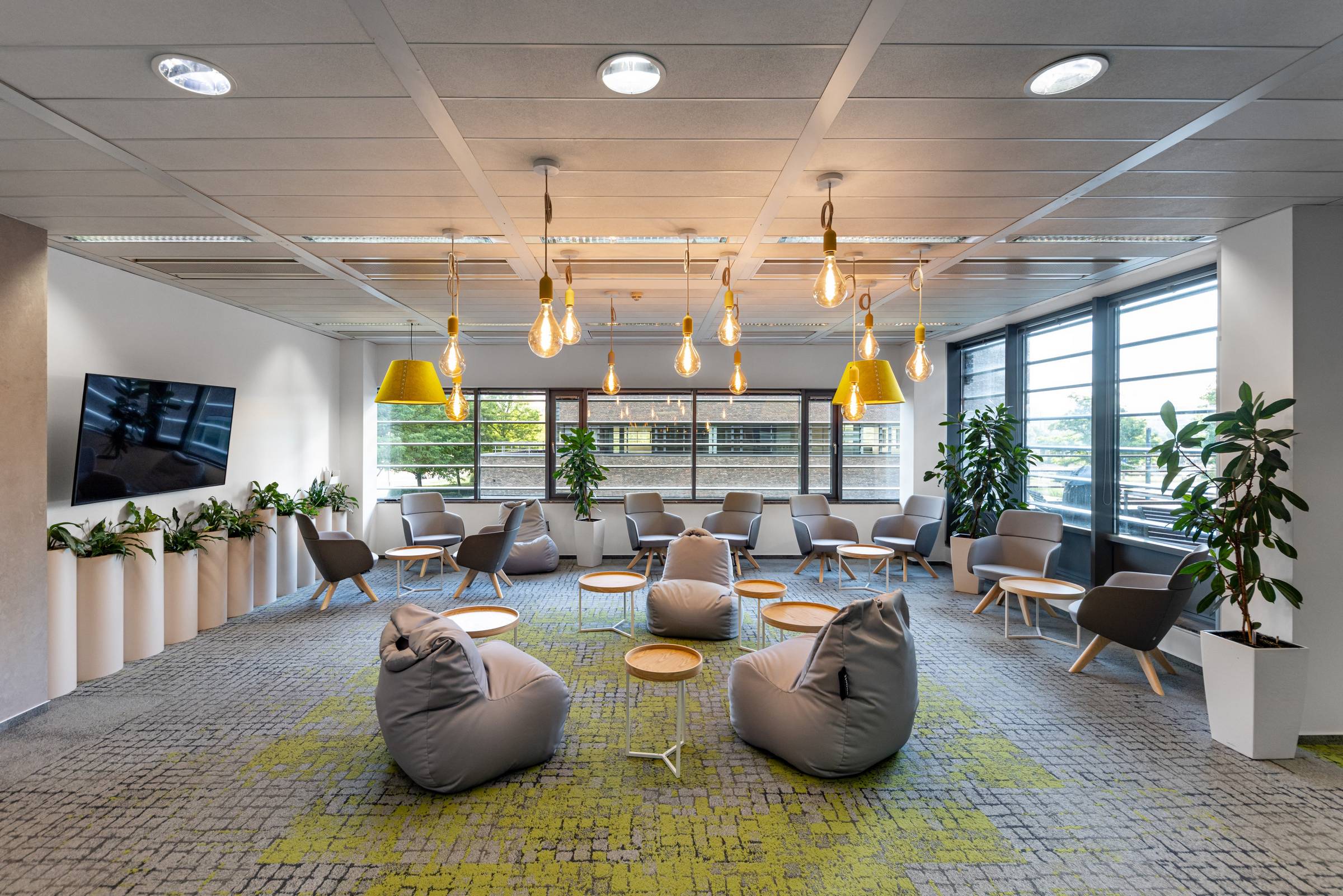 Totální digitalizace kanceláří
"Chceme vyvíjet nástroje jednoduché a účelné, nikoli jeden obří, jehož většinu zákazník nevyužije," ilustruje přístup firmy manažer. A nemluví přitom jen o těch kancelářských. Vývojáři Konica Minolta pracují i na videoanalytických řešeních, která třeba v logistických centrech kontrolují neporušenost balíčků nebo v pekárnách sledují počty a druhy pečiva.
 Python, C#, JAVA, neuronové sítě, machine learning, umělá inteligence. To všechno se tady denně skloňuje a používá. I když centrála mezinárodní firmy sídlí v Japonsku, český ICW má relativní volnost v tom, na čem bude pracovat. "Vybíráme si podle toho, co má největší perspektivu, aby zákazníkovi v práci opravdu pomohlo. Naše role pak je myšlenku zvalidovat, vyvinout a posoudit z pohledu prodejnosti, lidských zdrojů nebo škálovatelnosti," vysvětluje Tomáš Vosička, a zdůvodňuje tak to, co o sobě sama firma říká – totiž to, že je od začátku až do dneška pořád tak trochu startupem, protože pořád hledá a nechává růst nové nápady.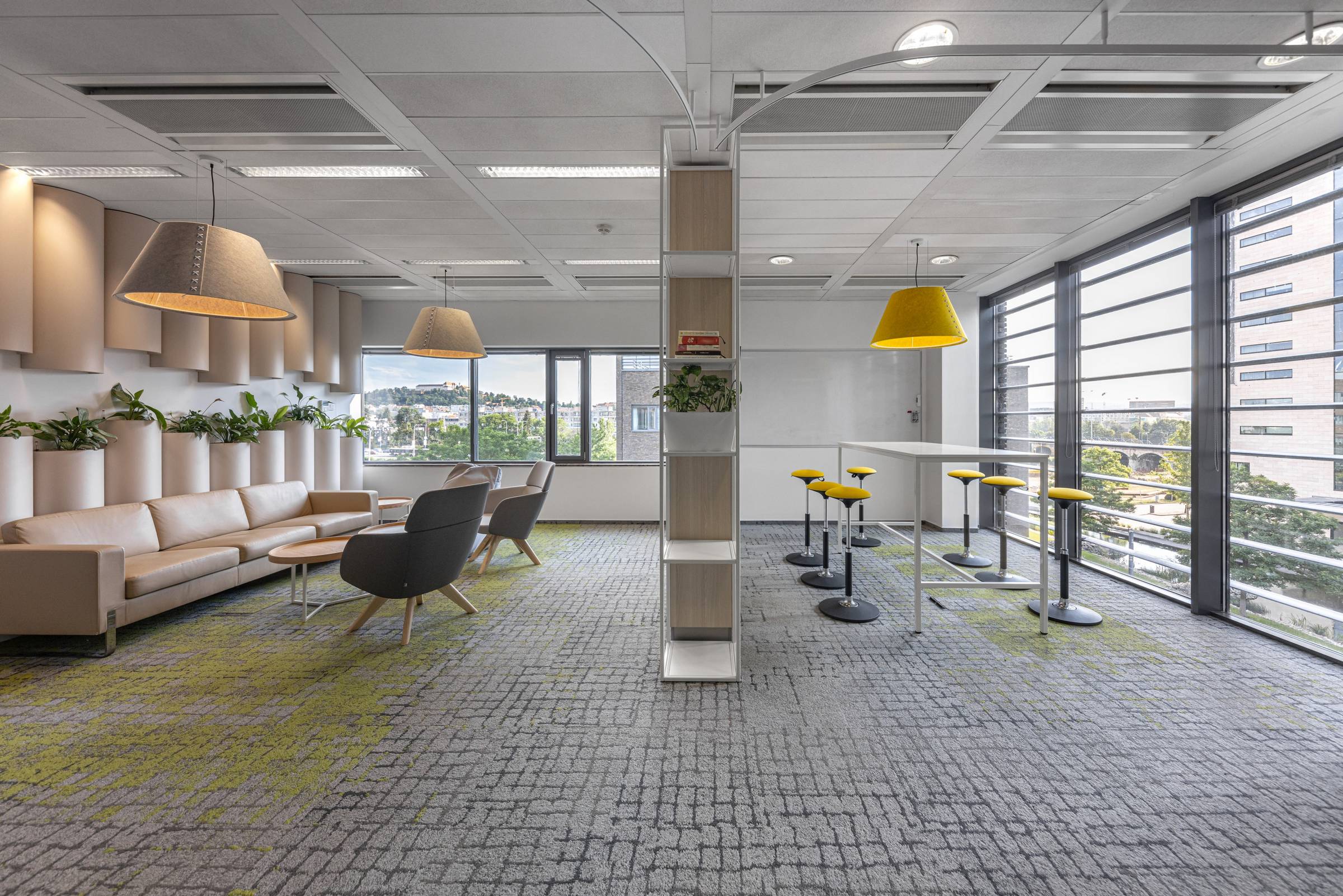 Kreativa na dálku nefunguje
V celém procesu leží na Tomáši Vosičkovi velká část manažerské práce. Na základě předešlých negativních zkušeností s obřími projekty proto v ICW udělali změny, které znamenají, že týmy jsou víc produktově zaměřené, a tudíž kompaktnější. Na tomhle tady vůbec staví. Žádné vykání, žádné hraní si na velkou hierarchii, tady má každý názor, který je k věci, slyšet. A přesně na to sem do nově přebudovaných kanceláří na známé byznysové adrese v Holandské ulici lákají i další nové kolegy. I když v IT a jeho vývojové části se hodně rozmáhá práce specialistů, kteří nejsou léta vázaní smlouvou k jedné firmě, jeho týmy tím směrem úplně nejdou. Zaměstnance chtějí mít na dlouhodobější kontrakty, aby načichali atmosféru společnosti a to, jak se s nápady a projekty pracuje. A také je chtějí mít aspoň část týdne fyzicky přítomné v kanceláři.
 "U nás se zase tolik neděje, že dostanete specifické zadání a můžete týdny doma bušit kód. Práce na projektech je daleko kreativnější, živelná. Navzájem si ukazujeme, kdo co udělal a jak projekt posunul, bavíme se, co a jak bude lepší řešení, a na to je daleko lepší občas kolegovi vedle u stolu klepnout na rameno než si speciálně volat přes video," upozorňuje manažer na to, že kreativní proces na dálku má svoje limity. Brněnské kanceláře Konica Minolta jsou jedněmi ze dvou vývojářských v Česku, ale součástí obrovské celosvětové sítě. Kdo by se do ní chtěl také přidat, má právě teď možnost.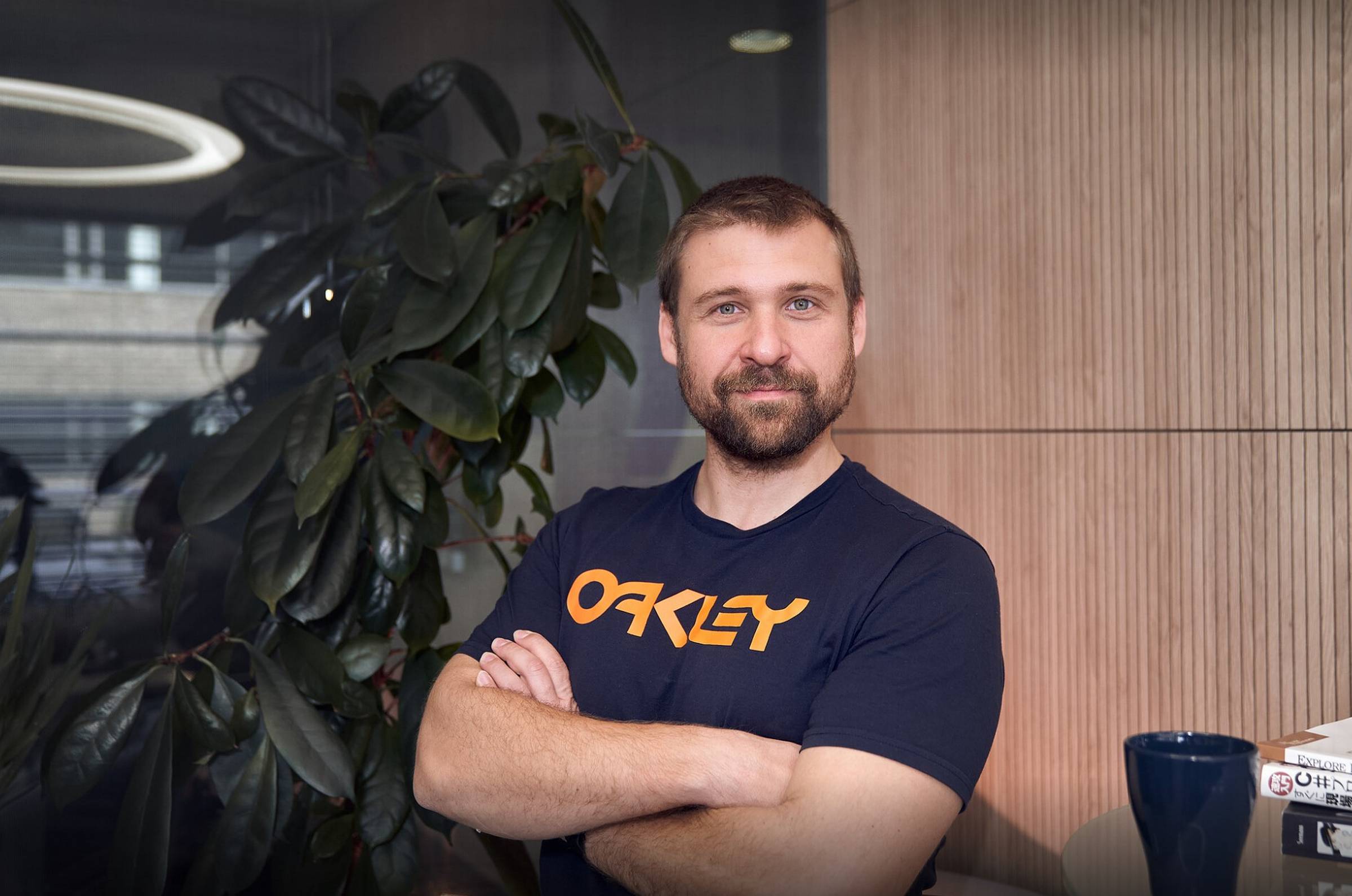 Tomáš Vosička
Sign up to our newsletter
Stay up to date with CTP's latest developments, industry insights, and exclusive offers by signing up for our newsletter. Join our community and be part of the future of industrial real estate.