Legito věří v blízkou spolupráci mezi lidmi. Na automatizaci dokumentů vyrostlo 12násobně
"Patříme mezi ty firmy, které věří, že vzájemná inspirace nutná pro inovace je při práci na dálku potlačená. Jako rychle rostoucí firma potřebujeme řešit věci rovnou a pracovat na inovacích společně naživo. Správné pochopení jemných nuancí je klíčové pro vytvoření skvělé a vyladěné služby, proto si vážím toho, že nejsme kancelář duchů, ale žije to tady." Tak uvádí do firemní kultury firmy Legito její zakladatel Ondřej Materna. Sídlí v byznys parku Vlněna, specializují se na automatizovanou práci nejen s dokumenty a vyrostli za poslední roky 12násobně. A její zakladatel si dělá zálusk na to, že potenciál růstu by mohl být stejný i do budoucna. Vyvíjet produkt chce přitom pořád výhradně z Brna.
 Legito je klasický startupový příběh studentského podnikání. Ondřej Materna, absolvent práv a informatiky na Masarykově univerzitě, našel před osmi lety díru na trhu a vymyslel nástroj, který poskytoval koncovým uživatelům předpřipravené právní dokumenty. "Člověk si mohl buď něco stáhnout naslepo z internetu, což nebylo optimální, nebo platit draze právníkovi a čekat, až dokument vytvoří. Naše řešení bylo zlatou střední cestou," přibližuje Materna původní produkt, který dodnes žije pod značkou Legito Marketplace. Regionálně produkt fungoval, firmě umožnil zvětšit se na pět zaměstnanců. Zlomový bod v jejím vývoji měl ale teprve přijít.
"Myslíme si, že vzájemná inspirace nutná pro inovace je při práci na dálku potlačená. Jako rychle rostoucí firma potřebujeme řešit věci rovnou a na místě, proto si vážím toho, že nejsme kancelář duchů, ale žije to tady."
"Ukázalo se, že původní myšlenka je velmi těžko škálovatelná v zahraničí. Proto jsme šli jinou cestou a místo fokusu na hotové právní dokumenty jsme se v roce 2017 rozhodli dát naši technologii zákazníkům k dispozici, ať si s její pomocí automatizují vlastní dokumenty, se kterými opakovaně pracují," přibližuje Materna něco, co zní vlastně jednoduše, ale Legito to vystřelilo do úplně jiných byznysových vod. Od roku 2018 tak firma vyrostla na 60 lidí, kanceláře v coworku jí přestaly stačit, a tak teď obývají prostory o 995 metrech čtverečních ve Vlněně.
 Software Legita aktuálně využívají stovky velkých klientů a dohromady 400 tisíc registrovaných uživatelů po celém světě. To všechno bez velké reklamy. K řešení se většinou dostávají tak, že si do Googlu zadají požadavek na nástroj na automatizaci dokumentů. "Typicky existuje třeba oddělení nákupu, které si v naší aplikaci automatizuje schvalování a evidenci dodavatelů, proces výběrových řízení a k tomu všemu tvorbu související obchodní a právní dokumentace včetně jejího připomínkování, schvalování a podepisování," popisuje Materna. Jeho firma umožňuje fungovat daleko efektivněji než jen s obyčejným Wordem a Excelem. Na druhou stranu pro využití služeb Legita nejsou potřeba týmy IT implementátorů jako u mezinárodních gigantů.
Česko, Velká Británie, USA. A dál?
 Legito navíc postupně přidává nové a nové funkce. Firemní vývojáři implementovali management životního cyklu dokumentů, takže se dá uvnitř evidovat workflow nebo schvalovat na různých úrovních. V době pandemie vznikl nástroj na kolaborativní práci uvnitř dané firmy i s jejími zákazníky zvnějšku. A v roce 2021 přidali aplikaci na tvorbu vlastních aplikací, která umožňuje třeba správu dodavatelů, bytů nebo soudních sporů. Podle toho, co kdo potřebuje. A že toho potřebují hodně – Legito jako takové dnes tvoří tři společnosti sídlící v Česku, ve Velké Británii a ve Spojených státech, kde jsou všude malé týmy obchodníků, kteří se starají o zákazníky z daného regionu. Jedna minipobočka funguje i v Kolumbii, kde se k Čechům přidala parta původních klientů. Zkrátka proto, že se jim líbilo, co firma dělá, jak funguje a jaké má plány.
 Ty spočívají hlavně v tom krok za krokem pořád růst. "Pořád se profesionalizujeme, vyvíjíme pokročilejší produkt, přichází k nám čím dál seniornější kolegové, vytváříme specializovanější pozice. Jestli jsme za posledních pět let vyrostli 12násobně, do budoucna si troufáme na další 12násobek," nadhazuje odvážnou vizi Materna.
 Pomoct v tom jemu a společníkovi mají i němečtí investoři, kteří jsou podle jeho slov přesně těmi, kteří umí podpořit. Dalším pomocníkem by měla být i ona otevřená mentalita firmy, která je vidět na první dobrou už v jejích prostorách. Tady se sedí po týmech, aby byl čas se kdykoliv bavit o tom, co dál. Jednu místnost tvoří patrové sezení, kde se dá ležet i sedět, v případě potřeby se z ní odhrnutím stěny dá udělat sál, a když se akce protáhne do večera, je tady i terasa jako stvořená pro narážení sudu s pivem. Jedno by ale přes velké plány mělo zůstat. "Vývoj bych chtěl pořád držet v Brně. Z místních univerzit vychází spousta šikovných lidí," povídá zapáleně Materna a ukazuje další, zatím volnou místnost, kde je prostor pro klidně 40 nových tváří.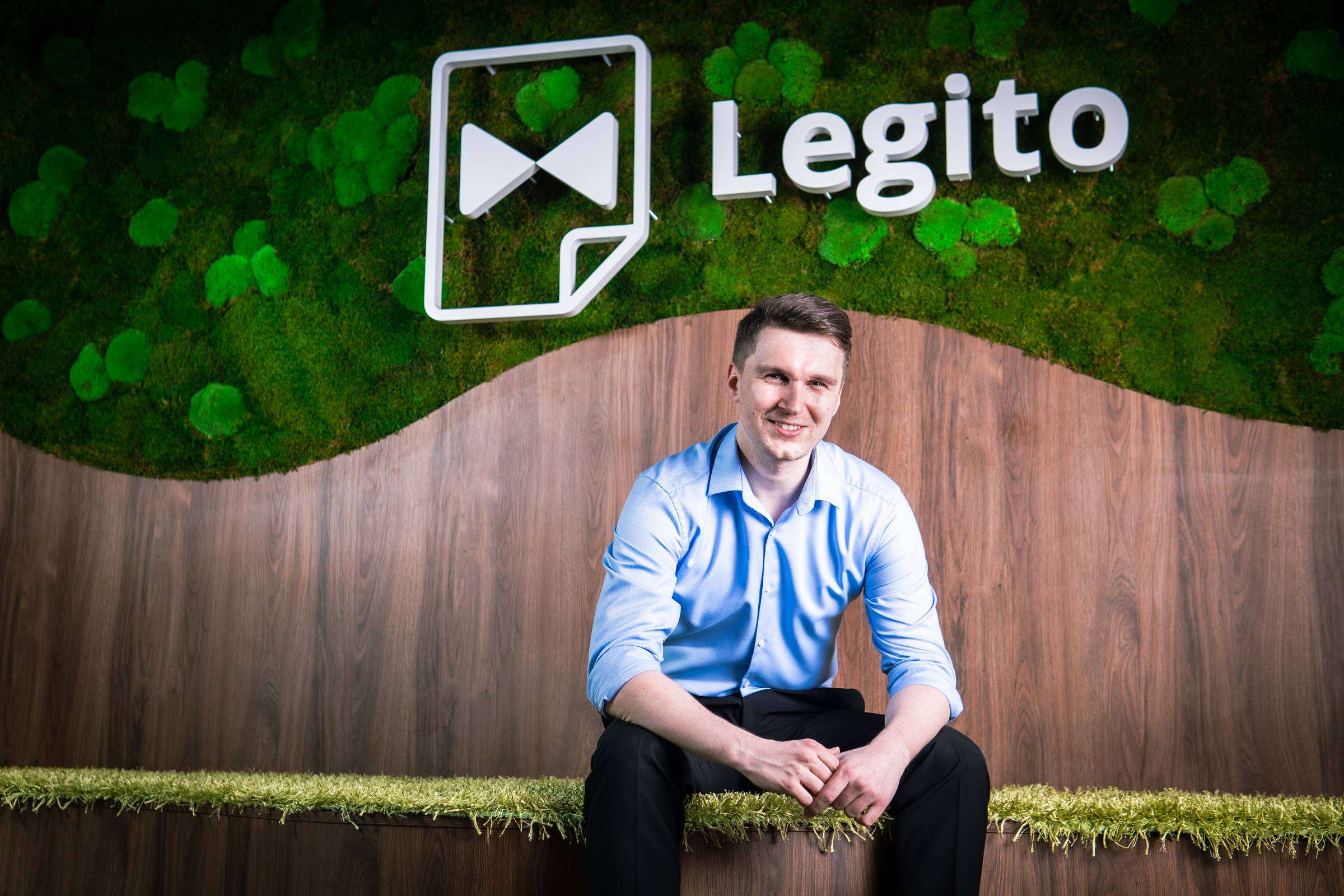 Ondřej Materna
Sign up to our newsletter
Stay up to date with CTP's latest developments, industry insights, and exclusive offers by signing up for our newsletter. Join our community and be part of the future of industrial real estate.