Flowmon hlídá, aby vám IT zloděj nebydlel v domě
Příběh brněnské firmy Flowmon Networks jako by byl esencí brněnského technologického úspěchu posledních let. Až na to, že tenhle se začal psát jako jeden z prvních už v době, kdy ještě význam slova start-up znal málokdo. A současně se řadí mezi ty, které se zatím dostaly nejdál. Firmu sídlící v office parku Ponávka totiž nedávnou koupili američtí Kemp Technologies, což znamená, že teď společně dosáhnou na všechny světové trhy.
Jak se to povedlo? Flowmon Networks nadchnuli Američany svým technologickým řešením pro monitoring a bezpečnost síťového provozu. "Ještě před deseti lety se bezpečnost sítí tolik neřešila. Většina firem se soustředila na antiviry a po sítích jim často utíkala citlivá data. Dnes už všichni vědí, jak moc je bezpečnost sítě a tím pádem i její monitoring důležitý," přibližuje Jiří Tobola, jeden ze zakladatelů Flowmon Networks, jak postupně trh pro firmu vyrostl. "Naše nástroje aktivně sledují provoz sítě, jestli je všechno v pořádku, detekují anomálie, a pokud se nějaká objeví, tak o ní dají rychle vědět. Problém u takových útoků totiž bývá, že se na ně přijde třeba po měsících. Útočník přitom celou dobu v síti bydlí a odčerpává z ní data," líčí Tobola.
Podnikat? Nechceme
Než se ale s kolegy dostali k dnešní podobě svého produktu a úspěchu, neměla křivka jejich vývoje charakter strmého růstu. Dnešní firma se zrodila jako start-up vzešlý z univerzitního projektu, na kterém se podíleli IT vědci z Vysokého učení technického, Masarykovy univerzity a sdružení Cesnet, které provozuje národní e-infrastrukturu pro vědu a výzkum. A vznik to byl z donucení – vědci totiž přicházeli s výbornými nápady a byli mimořádně úspěšní v získávání peněz z Evropské unie, až jim ale její zástupci jednoho řekli: "Fajn, ale jestli chcete další peníze, dostaňte to, co umíte, na volný trh."
Začátky Flowmonu nebyly jen tak.
"Nechtělo se nám do toho. Byli jsme spokojená parta akademiků a o podnikání jsme nic nevěděli, ale nebylo vyhnutí. Tak jsme založili spin-off firmu, tedy akciovku, ve které měly podíl i samy univerzity," líčí Tobola, který byl jedním z asi 60 vědců v týmu. Zaměstnanců nové firmy bylo ale nejdřív jenom 2,5 a ani pak nešlo mluvit o strmém vzestupu.
Původem akademici měli několik nápadů, které chtěli dostat na trh. Ukázalo se ale, že nejlepší naději na úspěch má monitoring sítí a že je potřeba soustředit se na jeden cíl. Než to zjistili, málem zkrachovali, ale vývojovou křivku zvládli přece jen obrátit. Třeba za pomoci Jihomoravského inovačního centra nebo toho, že na rozdíl od světoznámého zahraničního výrobce na jednu bezpečnostní výzvu nereagovali slovy "to nejde", ale dokázali se jí postavit a úspěšně ji zdolat.
Ještě před pěti lety měla firma vzniklá v roce 2007 jenom 40 zaměstnanců, dnes je jich 140 (což je mimo jiné důvod, proč se v říjnu přestěhovala do kanceláří v Ponávce). Svoje klienty má od Česka na východ až po velké technologické společnosti v Japonsku.
V technologickém Michelinu
"Dostali jsme se už do nějakých 45 zemí, v některých jsme se stali jedničkou, někde dvojkou na trhu a výkonnostně je náš systém dokonce nejlepší na světě. Analytická agentura Gartner, což je něco jako michelinský průvodce v oblasti technologií, nás dokonce zařadila mezi top tři firmy na světě, které umí spojit monitoring a bezpečnost," těší Tobolu, který tak reaguje na otázku, jestli má dojem, že produkt z hlav jeho a kolegů v něčem změnil svět. Mimochodem také z toho důvodu se činí na různých přednáškách a akcích pro studenty – ačkoliv sami nejdřív nevěděli, jak vlastně začít, teď studentům vysvětlují, že zkusit svůj nápad prodat opravdu stojí za to. A že jejich jedinou životní cestou nemusí být jen "nechat se zaměstnat".
Flowmon těží z toho, že k detekci sítě přistupuje jinak než zaběhnutá konkurence, a také z toho, že se prioritně nestará o největší světové giganty, ale hlavně o firmy v řádu stovek až nízkých tisícovek zaměstnanců. Přispěl tak k demokratizaci trhu, protože když dřív službu poptávali jenom giganti, byla tak finančně náročná, že menší subjekty si ji nemohly dovolit.
"Takové změny jsou nutnou částí vývoje českého podnikatelského prostředí."
Ani to ale nestačilo k tomu, aby brněnská firma prorazila do celého světa. Směrem na západ od českých hranic se jí tolik nedařilo. Od subjektů, které slibovaly, že to zařídí, sice chodily nabídky na odkup, ale majitelé Flowmonu na ně nereflektovali. Buď proto, že by takové spojení neprospělo stávajícím klientům, nebo proto, že by to mohlo přinést zastavení vývoje produktu.
"Ne" se z úst majitelů ozývalo až do minulého roku. Pak se ale díky největší světové bezpečnostní konferenci potkali se zástupci americké společnosti Kemp Technologies, kteří jako první formulovali nabídku, která byla přijatelná. Proces prodeje firmy do amerických rukou se po asi půl roce uzavřel v listopadu. "Nebylo to pro mě lehké, doteď jsem vždycky říkal, že prodat firmu znamená nějakým způsobem rezignovat. Teď se na to snažím dívat tak, že je to nutná část vývoje českého podnikatelského prostředí. Dokud nebudeme mít tyhle velké zahraniční zkušenosti a nevybudujeme mezinárodní subjekty, startupový ekosystém u nás neposuneme," apeluje Tobola. Sám má plán využít skvělé české technologie v kombinaci s americkým marketingem k akceleraci globální expanze a potvrzení Brna jako technologického hubu, kde bude dále růst technologické zázemí pro produkt Flowmon.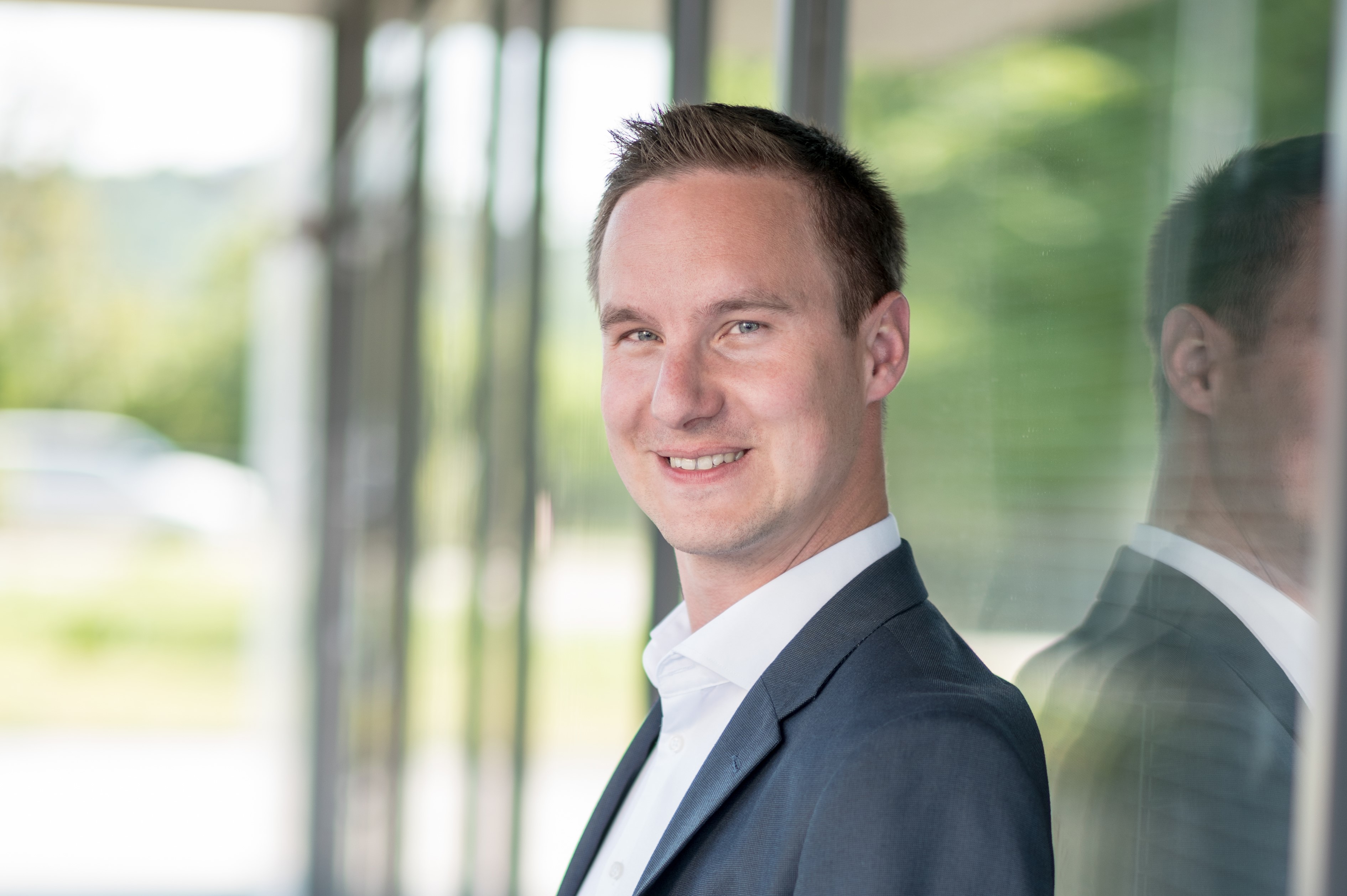 Jiří Tobola
Sign up to our newsletter
Stay up to date with CTP's latest developments, industry insights, and exclusive offers by signing up for our newsletter. Join our community and be part of the future of industrial real estate.