Fajn fabrika i "továrna na udržitelnost". V Resideu vědí, jak šetřit energiemi
Hlavně šetřit. Neplýtvat. Využít každou kilowatthodinu nebo litr co nejefektivněji. To je imperativ dneška, který se stal ještě silnějším po skokovém zdražení energií v posledních měsících. Pro někoho je nutnost šetrného nakládání s energiemi nová, někdo ji má ve své DNA. To druhé je případ firmy Resideo, která v areálu CTParku Brno na Černovických terasách vyrábí a vyvíjí termostaty nebo plynové a vodní ventily, jež mají všechny jedno společné: Opravdu šetří energii.
"Tvoříme svět, kde jsou budovy a domácnosti přívětivé k planetě a kde technologie pracují na tom, aby nám zjednodušily život," nechává nahlédnout lídr její brněnské pobočky Michal Bučko, který má na starost asi 800 zaměstnanců. Za zdmi areálu inženýři vyvíjí nové produkty, které dovedou nakládání s energiemi pohlídat čím dál víc. Z výroby odtud odchází statisíce kusů, které se prodávají hlavně v Německu, Itálii, Beneluxu nebo v Turecku. A k tomu tady sídlí finanční, daňové, HR nebo IT oddělení, která poskytují podporu kolegům z celé Evropy. "Ze šesti výrobních závodů, které v Evropě jako společnost máme, je ten brněnský určitě největší a nejkomplexnější," zdůrazňuje Bučko při prohlídce.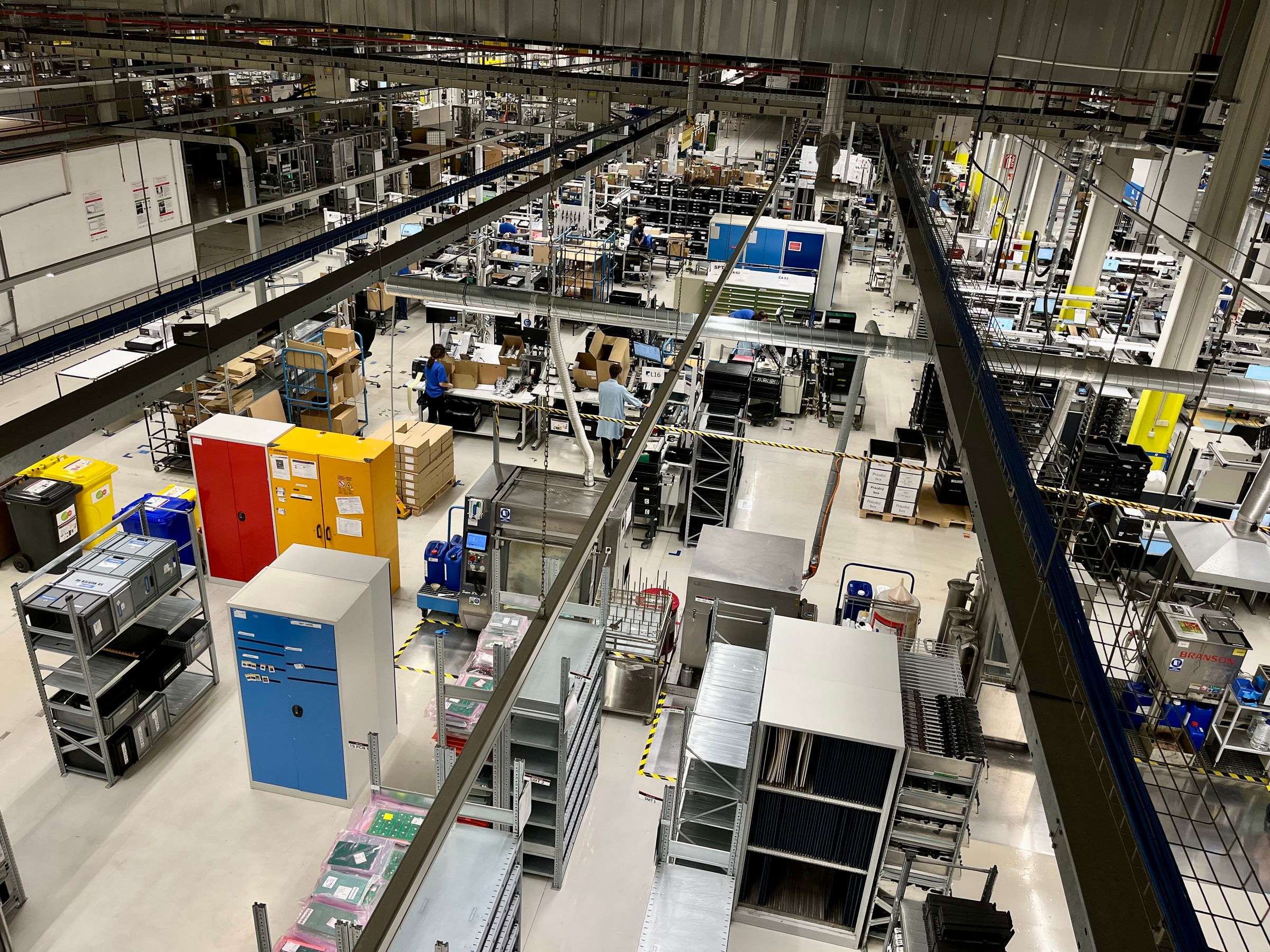 V několik tisíc metrů čtverečních čítajícím areálu fungují tři výrobní divize. Zaměřují se na elektro, plynové a vodní ventily typicky spojené s termostatickými hlavicemi na radiátory. Elektro a plynové ventily se většinou stávají součástí plynových a elektrických kotlů hlavních světových značek. K tomu se tady navíc rovnou vytváří i elektronické řídicí jednotky, což je mimochodem z pohledu náboru pracovníků největší výzva. Jedná se o dost sofistikovanou výrobu, které se nemůže chytit jen tak někdo z ulice.
"Požadavky na schopnosti a znalosti máme v brněnském závodě nejvyšší. Naši zaměstnanci musí mít znalost IPC normy, která udává, jak správně pájet. Zároveň pracují s automatickými stroji, které osazují komponenty na elektronické základní desky, což má také poměrně komplikovanou obsluhu, a proto jsou nutné další znalosti," vysvětluje Bučko a rovnou říká, že o lidi s takovými schopnostmi mají zájem pořád. Proto Resideo rozjelo ve spolupráci se školami speciální vzdělávací a tréninkové programy a má vlastní školicí centrum, kde si vychovává ty zaměstnance, kteří na trhu práce chybí.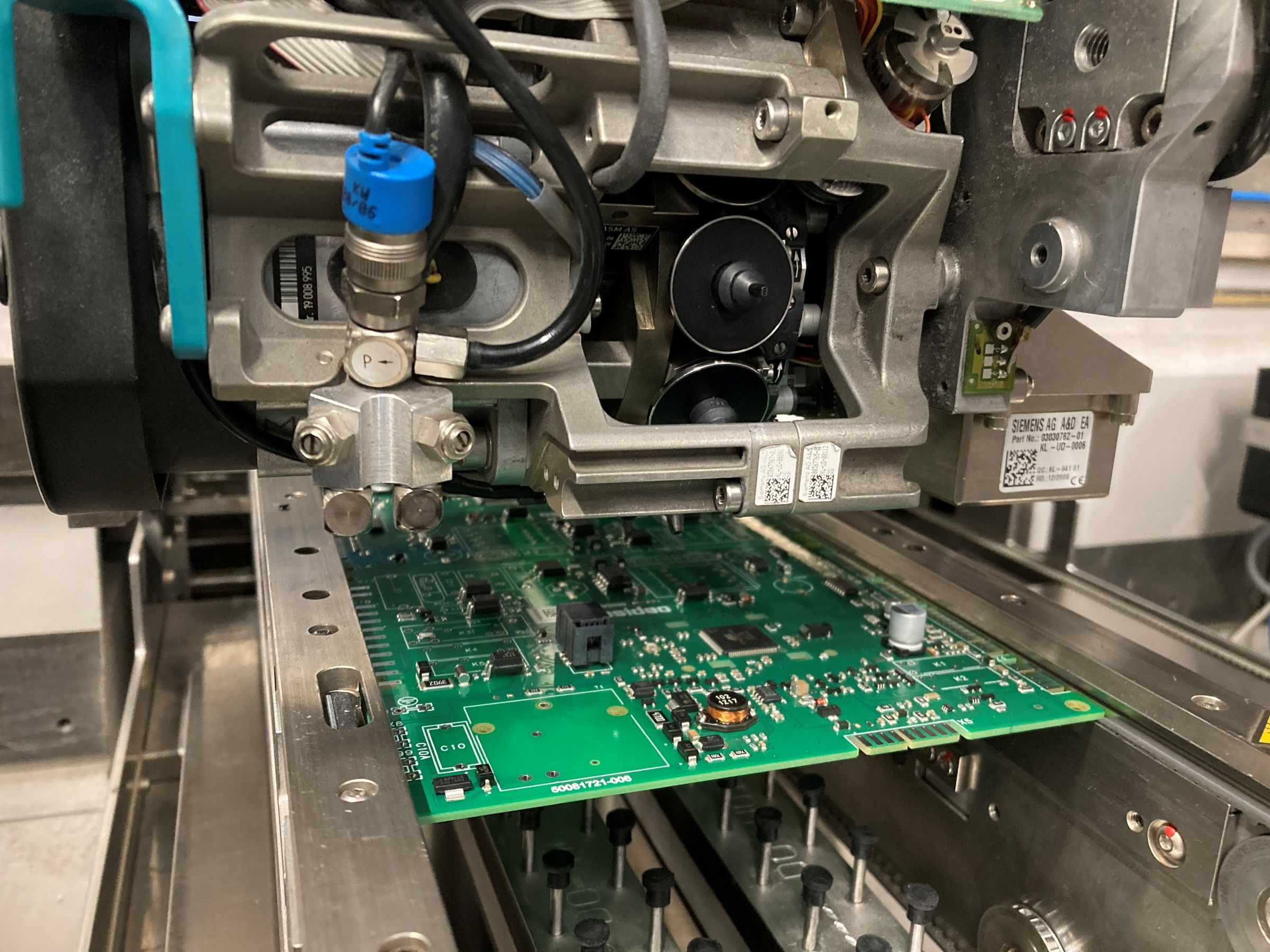 Rarita: Nejtišší místo ve střední Evropě
Nejvíc unikátní je ale prostor, kam se běžný smrtelník nedostane, a nejdeme do něj při prohlídce ani my. Když se řekne vývoj, chce to přirozeně laboratoř nebo specializované pracoviště. Těch je taky několik a nejdůležitější z nich je takzvaná anechoická komora, oficiálně nejtišší místo v České republice. V "kostce" s rozměry deset na deset metrů se měří různé parametry, mezi nimi i míra hluku, kterou ani lidské ucho nedokáže zachytit.
"Měříme tady zvukové emise a disponujeme i akreditovanými laboratořemi pro měření různých elektromagnetických emisí. Vyvineme třeba elektronickou desku a jsme hned schopní detekovat, co vysílá do okolí a jestli je to v pořádku. Například u zařízení na letišti je to opravdu důležité, takže si u nás tuto službu poptávají i jiní."
A poptávat bude dál, protože tlak na vývoj efektivnějších technologií roste. V Resideu pracuje na výzkumu a vývoji asi 140 zaměstnanců. Vyvinuli například zařízení, které umí včas odhalit masivní ztráty vody, když se například pokazí pračka. V takovém případě zařízení rovnou vypne hlavní přívod vody. Další novinky se chystají. "Když vezmu typický topný systém v domácnosti, tak dřív ho šlo jen zapnout a vypnout. Dnes hlídá pokojovou teplotu termostat a zatopí jen v případě, že teplota klesne pod nastavenou hranici, spotřebu a chod domácích spotřebičů můžeme sledovat přes mobilní telefon a přizpůsobovat je tomu, kolik lidí je zrovna v domácnosti a co potřebují. Tohle všechno se bude dál vyvíjet," předpovídá Bučko. Tuší přitom, že dojde k odklonu od plynu k jiným technologiím a že budeme svědky masivní snahy o to ještě víc využívat energii z obnovitelných zdrojů, jako je sluneční záření a vítr, a ty rozšiřovat například o tepelná čerpadla. Skloňuje se i využití vodíku, ale to aktuálně podle Bučka neplatí pro domácnosti. Na inovacích budou v Resideu pracovat dál a stále víc se budou shánět i po šikovných lidech s potřebnými znalostmi, kterým nabízí nejen podíl na vývoji, ale i atmosféru přátelské firmy. Všechno to ostatně každý najde na webu fajnfabrika.cz.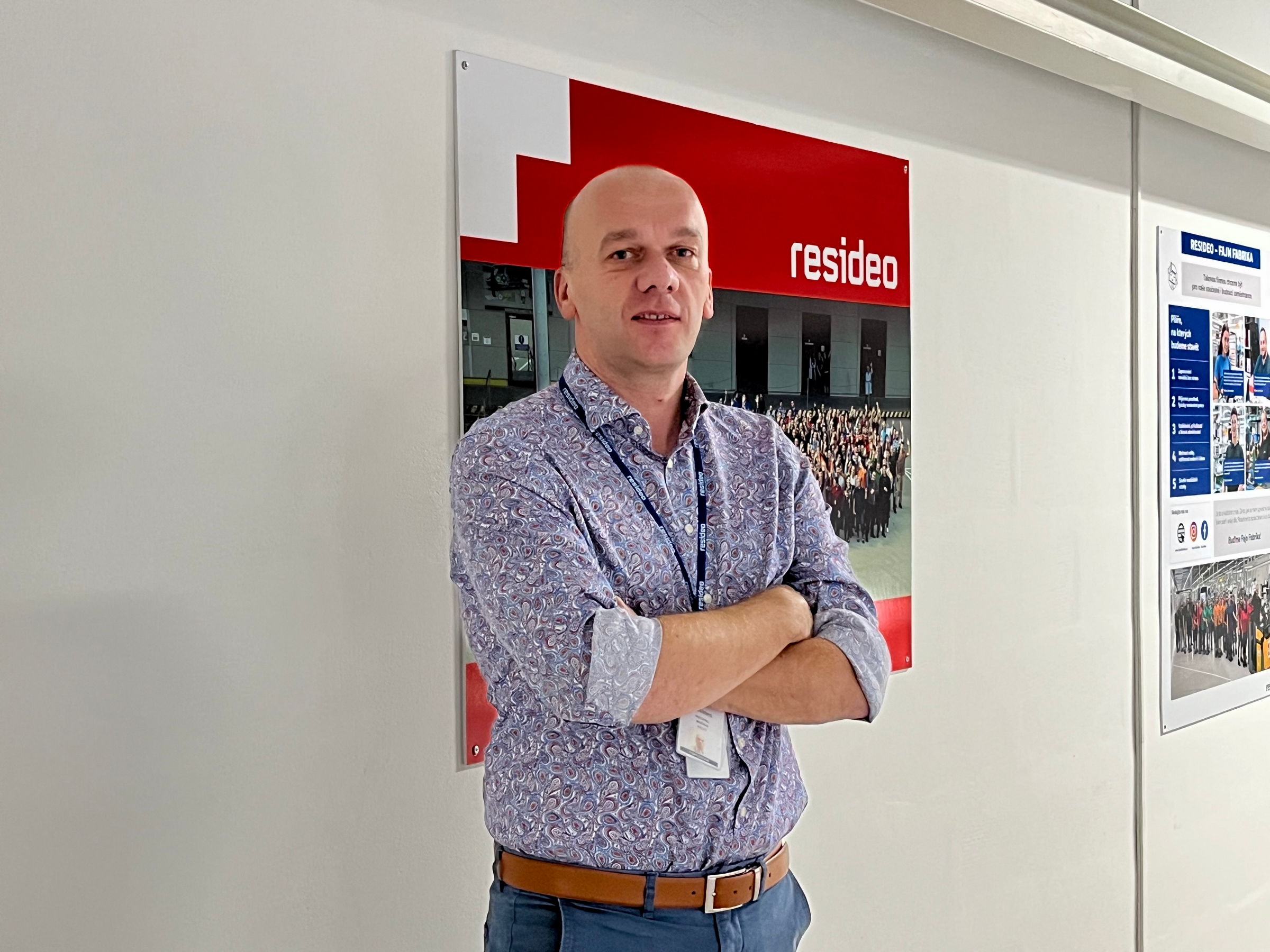 Michal Bučko
Sign up to our newsletter
Stay up to date with CTP's latest developments, industry insights, and exclusive offers by signing up for our newsletter. Join our community and be part of the future of industrial real estate.