Atlas Copco má v Brně největší hub podnikových služeb na světě. Co se v něm děje?
Optimalizace nákladů. Právě těmito dvěma slovy už spousta manažerů zdůvodnila přesuny firemních agend většinou směrem na východ, rozuměj do zemí, kde je pracovní síla levnější. Příběh Atlas Copco, obyvatele nejvyšší budovy byznys parku Spielberk, je ale přesně opačný. Vyrostli díky tomu, že dokázali přijmout úkoly, které v levnější destinaci nezvládali. A není to jediná zajímavost téhle původem švédské průmyslové firmy.
Nebo možná anglické firmy, chce se říct. Protože společnost, kterou dnes v Brně reprezentuje obří centrum podnikových služeb v několika patrech kanceláří, založila původně anglická firma Edwards Group. Ta na Hané vyráběla vakuové pumpy, což se Atlas Copco hodilo do portfolia, protože tahle švédská společnost je největším světovým výrobcem kompresorů, vakuových pump a průmyslového nářadí. Nic z toho se v rozlehlých brněnských kancelářích nevyrábí, jak vysvětluje vyprávění šéfa centra Romana Pavlouška.
"Edwards měl v Česku nejdřív výrobní závod v Lutíně, pak vybudovali servisní středisko v Tuřanech, a když už tady měli víc aktivit a přišla ekonomická krize, rozhodli se pro racionalizaci a přesunuli sem i finanční centrum," líčí Pavloušek, jak rostla role pobočky, pro kterou tehdy ještě on sám nepracoval. Přišel v roce 2014, poté co se společnost Edwards dostala do rukou švédského giganta Atlas Copco, který koupil výrobní podniky i byznysové centrum.
"Z brněnských kanceláří se staráme o celou Evropu, Severní Ameriku a současně expandujeme i do Jižní Ameriky."
To druhé, které už sídlilo ve Spielberku na Holandské, mělo nejdřív jen několik desítek lidí. Dnes je jich v Brně 750 a je to velký příběh toho, jak se lepší služba vždycky prosadí, i když má tvrdou konkurenci v podobě levnějšího dodavatele.
Světové centrum podnikových služeb v Brně
Atlas Copco má po celém světě výrobní, distribuční a zákaznická centra. Výroba se dělí do čtyř obchodních oblastí, přičemž každá taková oblast musí mít podpůrnou infrastrukturu, kterou právě reprezentují lidé v brněnských kancelářích. Zaměstnanci brněnského centra poskytují širokou škálu globálních služeb pro společnosti Atlas Copco ze segmentu vakuové a kompresorové techniky. "Máme na starost finanční procesy, podporu prodeje i prodej samotný, datové služby a čím dál víc se rozšiřujeme i do oblasti IT, jejíž role bude ještě růst. Staráme se o celou Evropu, Severní Ameriku a současně expandujeme i do Jižní Ameriky, takže jsme největší hub celé společnosti v Evropě i ve světě," vykresluje jedinečnou pozici Brna v rámci celé firmy Pavloušek.
Nebylo to tak ale vždycky, pobočka si svoji pozici postupně vypracovala potom, co Atlas Copco koupil Edwards. Atlas Copco původně velkou část z jejích dnešních rolí outsourcovala do Indie, stejně jako to dělají i jiní světoví giganti. Asijská země se na podobné služby specializuje, má pro ně k dispozici obrovské množství lidí a konkurenci válcuje cenou. Jenže ta v tomto případě nestačila.
"Spolupráce s indickou stranou vůbec nefungovala, což se řešilo tím, že tady v Evropě vznikala postupně paralelní struktura. Proto nakonec vedení firmy v roce 2016 rozvázalo kontrakt a všechny finanční služby přesunulo do Brna."
"Spolupráce vůbec nefungovala, což se řešilo tím, že tady v Evropě vznikala postupně paralelní struktura. Vedení v určitý moment začalo jezdit do Brna, sledovalo a analyzovalo, jak to funguje, a když zjistilo, že s našimi kvalitními službami panuje spokojenost, rozvázalo v roce 2016 kontrakt s indickou stranou a všechny finanční služby přesunulo sem do Brna. Nelze tím říct, že služby indických dodavatelů nemohou za určitých okolností fungovat, ale v situaci, kdy musí být dodavatel blízko partnerovi, být proaktivní a flexibilní, to opravdu často působí velké komplikace," říká Pavloušek, pro kterého to bylo zadostiučinění, ale i velká výzva. Role pobočky enormně narostla a s ní i zodpovědnost a množství práce. Brněnské Atlas Copco nabíralo v té době asi 20–30 lidí měsíčně. A nabírá dodnes, i když už ne tak extrémní rychlostí.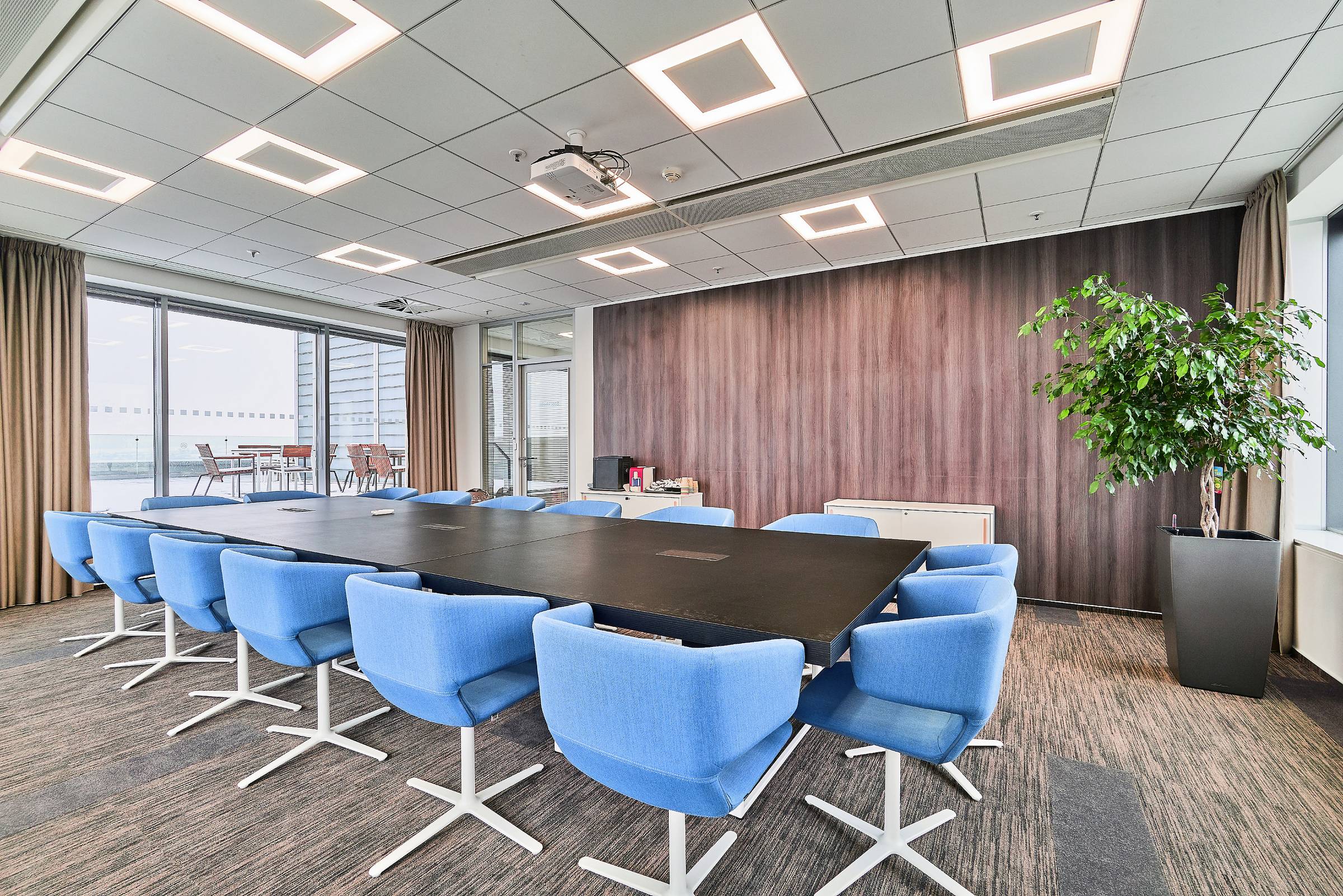 Jak se rozšiřují role brněnského hubu, roste pořád i počet zaměstnanců. "25 procent nově příchozích přitom chodí na doporučení našich stávajících zaměstnanců," přidává zdánlivě drobný detail Petra Nesvadbová, HR manažerka Atlas Copco. Opravdu jen zdánlivě. Zaměstnanci Atlas Copco ve Spielberku totiž pracují bez každodenního kontaktu s produktem, jehož domovem jsou přece jen stavby nebo průmyslové prostředí. Proto se firma snaží držet je v sepětí se značkou všemožnými jinými cestami: sází na přátelskou atmosféru v týmech, nebazíruje tolik na korporátním fungování a snaží se zkrátka dělat všechno, aby bylo jasné, že tento zaměstnavatel se jen tak neopouští. To přitom potvrzují i sami zaměstnanci, díky jejichž hodnocení na Atmoskop.cz firma získala ocenění Férový zaměstnavatel 2022.
"Brno je pro business services centra našeho typu skvělou lokalitou. Je tady spousta univerzit různých oborů, mezinárodní komunita a díky CTP máme i zázemí," vyjmenovává Nesvadbová, která s kolegy každoročně organizuje také soutěž pro vysokoškoláky, již by ve firmě rádi působili. Cena Atlas Copco Services se uděluje šikovným studentům za jejich závěrečné práce. Je to velká týmová příležitost, protože kvalitu prací hodnotí sami zaměstnanci firmy. Vítězové dostanou finanční odměnu a mimo jiné také účast na závěrečném galavečeru přímo v prostorách Spielberku, což není jen tak ledajaké místo. Atlas Copco má pronajaté kanceláře v horních patrech nejvyšší budovy areálu, která byla ještě donedávna se svými 85 metry nejvyšší stavbou v Brně. Ke špičce patří i velký společenský prostor a terasa, na které to sice někdy pěkně fouká, ale je z ní výhled na celé město a jeho dominanty.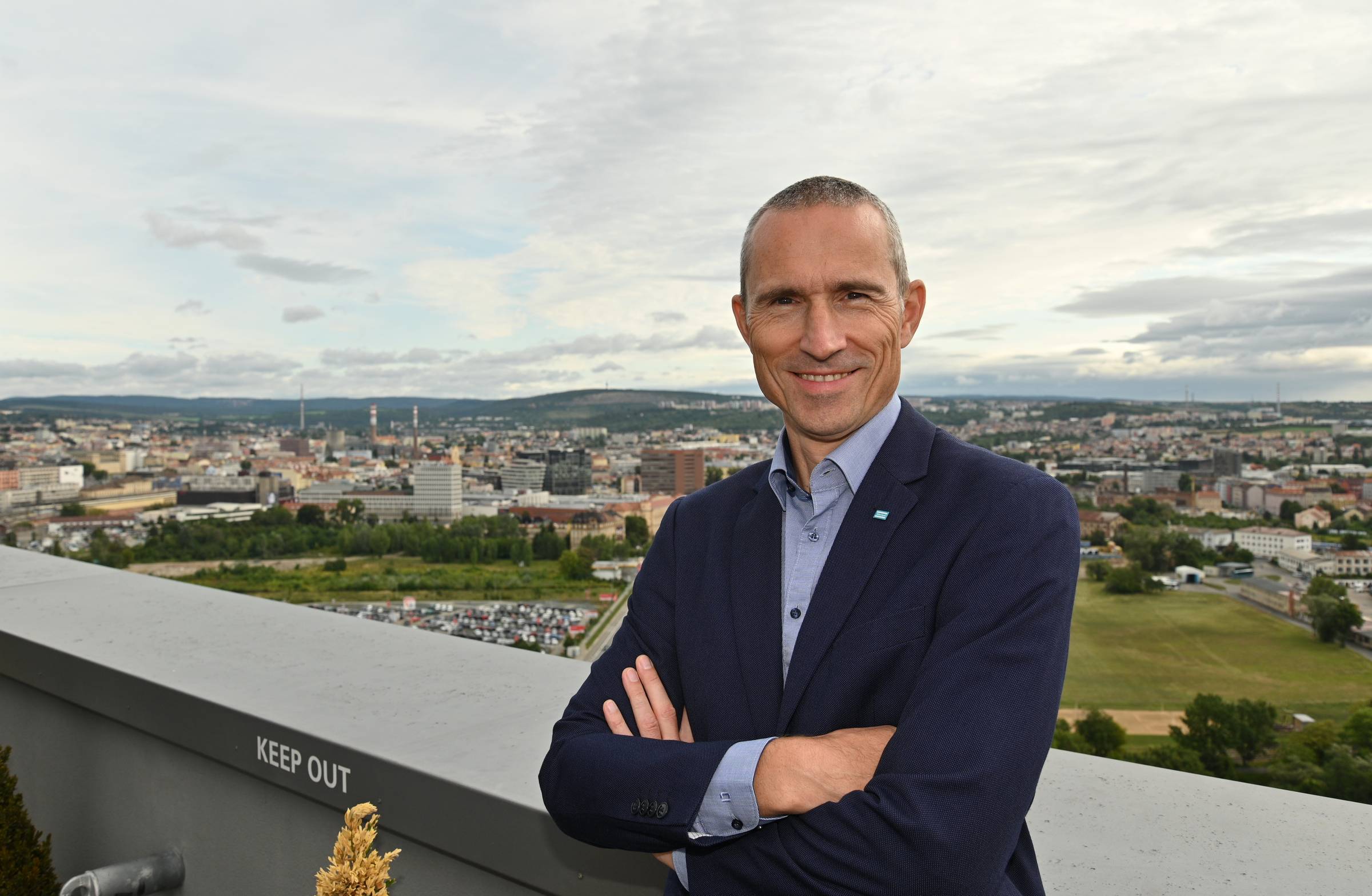 Roman Pavloušek
Sign up to our newsletter
Stay up to date with CTP's latest developments, industry insights, and exclusive offers by signing up for our newsletter. Join our community and be part of the future of industrial real estate.