Aktin je synonymem fitness. Jídlem i vizí teď zásobuje z CTParku v Líšni
Vlastně to jde ruku v ruce. V místech bývalé brněnské továrny Zetor v posledních měsících vyrostl celý nový CTPark Brno Líšeň. Teď do něj přichází firmy, které chtějí růst také. A možná ještě rychleji. Víc než reprezentativní příklad toho všeho je superúspěšný lokální brand Aktin. Značka prosazující zdravý životní styl a nulovou toleranci vůči průmyslově zpracovaným potravinám sem přesunula všechny svoje sklady i výrobu vlastních produktů.
Patrné je to hned po vstupu do hlavního prostoru. Všude před námi se tyčí plechoví "ježci", konstrukce regálů, kam se přehledně ukládají jednotlivé produkty, které jsou navíc nachystané na to, že jich bude ještě několikanásobně víc. Aktin ani jeho subbrand Vilgain ještě před 15 lety neexistovaly, jejich velký růst výrazně akcelerovaly poslední dva tři roky. "Částečně to bylo i covidem. Ti, které výživa zajímala vždycky, se jí začali věnovat ještě víc a hlídat si, čím se stravují. A spousta lidí, která to doteď nedělala, si na to najednou našla čas nebo jim došlo, že se tomu musí věnovat, protože v době omezeného pohybu začali nabírat. Je ale pravda, že nové a větší prostory bychom potřebovali bez ohledu na to," říká Jakub Horký, provozní ředitel Aktinu, který kompletně stojí za tím, jak firma v zázemí funguje.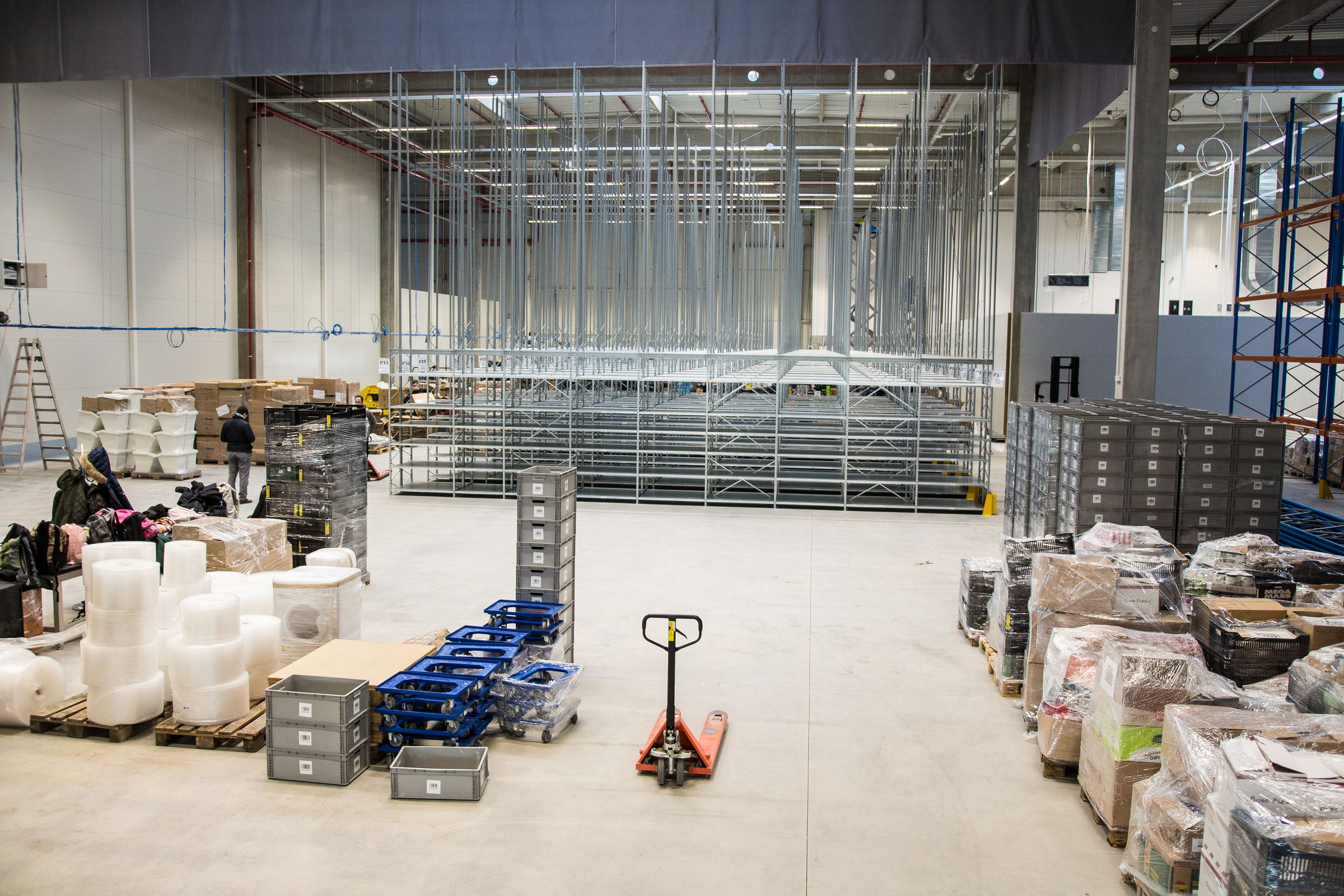 Na jednom místě a efektivněji
To on naplánoval skladové prostory i jejich vzhled nebo to, že časem tady přibude nové patro. A to on naprogramoval logistický systém, aby objednávky nedrhly a byl přehled v nich i v zásobách. "Dřív jsme měli dva sklady odděleně a zvlášť ještě výrobu a v určitém bodě už to bylo neudržitelné. Tady máme smlouvu na deset let, takže jsme plochu brali s výhledem na to, jak budeme v průběhu té doby růst," zdůvodňuje Horký, proč není prostor ještě úplně zaplněný. Že bude volného místa ubývat rychle, je ale jasné už při letmém zopakování příběhu Aktinu.
"Máme v Líšni smlouvu na deset let, takže jsme plochu brali s výhledem na to, jak budeme v průběhu té doby růst."
Někdy před dvanácti lety značku založil dnešní CEO Michal Hubík, který se v té době začal intenzivněji zajímat o zdravý životní styl a cvičení a na trhu mu chyběly kvalitní informace i produkty. Vznikl tak webový magazín Aktin, který měl bourat mýty ve fitness a výživě a dnes je z něho asi největší web svého druhu v Česku. Cílem od začátku bylo edukovat čtenáře v tom, co vlastně jedí a co jim strava dává, takže bylo jasné, že se to neobejde bez vlastního prodeje. Zatímco web a vedení firmy dnes sedí v kancelářích v centru Brna, všechno, co zosobňuje e-shop, má svoji centrálu na novém místě v Líšni. "Jsme Brňáci, máme svoje město rádi, stěhování jinam nebyla nikdy varianta," zdůrazňuje Jakub Horký, zatímco ukazuje všechno nové okolo.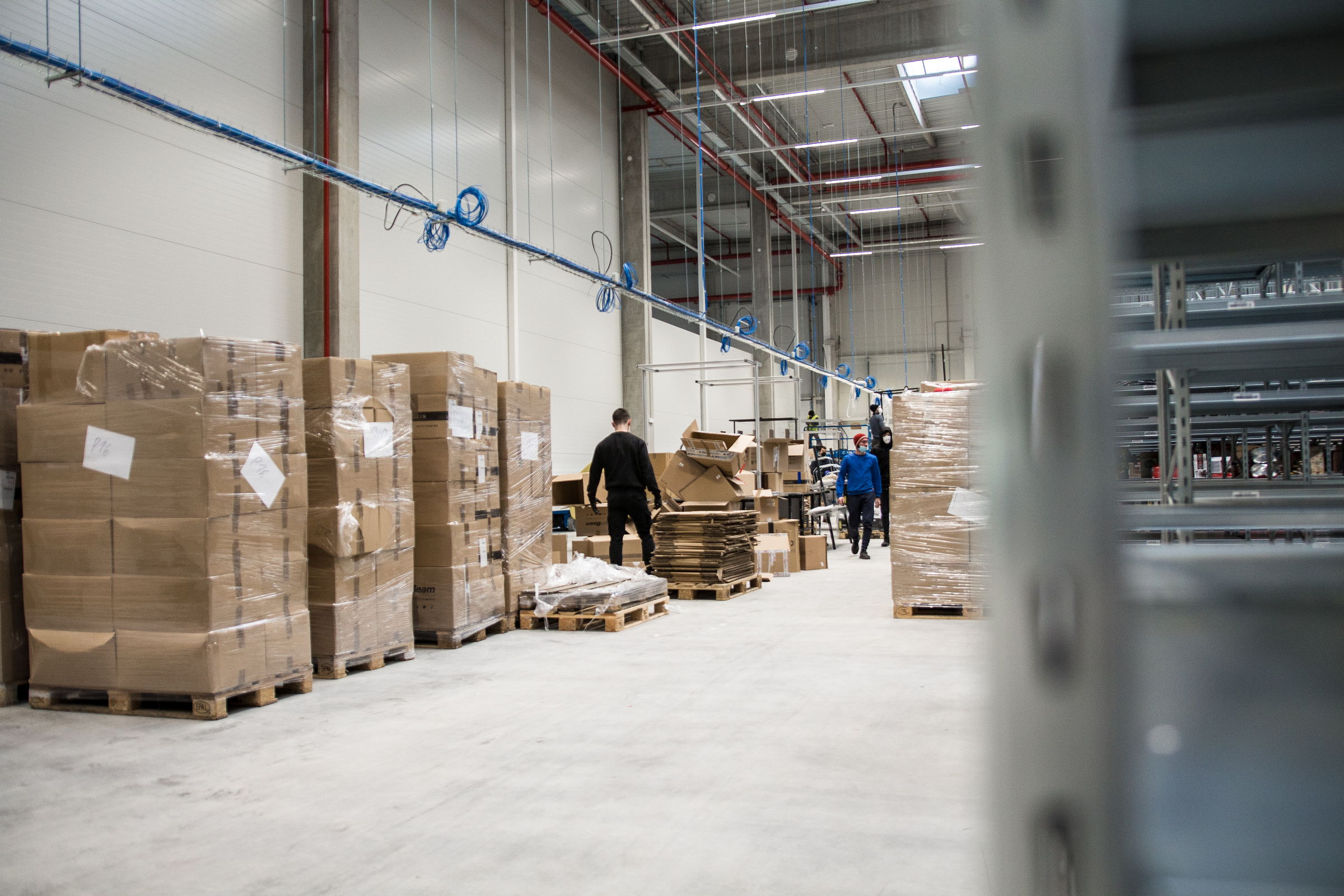 Sklad i výroba na jednom místě
Aktin prodává tři druhy zboží. Čím dál menší část tvoří pečlivě vybrané produkty třetích značek, které se tady zkrátka jen přeprodávají. A naopak se zvětšuje množství těch, které si firma nechává vyrobit na zakázku u prověřených dodavatelů a z prověřených surovin a vlastní produkty, které se prodávají pod zvláštní značkou Vilgain. To je mimochodem důležitá část nových prostor – třeba ořechová másla, jeden z nejznámějších a nejkupovanějších produktů Aktinu, se vyrábí přímo tady v Líšni ve speciálně oddělených a vybavených prostorách. Máslo je totiž jeden ze symbolů výživové revoluce – tady se vyrábí jen ta, která tvoří rozmělněná jádra ořechů. Dřív byl ale trh zaplavený těmi, jejichž část doplňoval palmový olej nebo velké množství cukru.
"Všechno, co je náš produkt, se snažíme dělat co nejčistší, nepřidávat žádné zbytečnosti. Když se podíváte do složení, je strohé, nenajdete tam žádná barviva nebo konzervanty, což je pak samozřejmě těžší na výrobu a takové jídlo vám nevydrží dva roky, ale dává nám to ohromný smysl. Nepotřebujeme raketově vydělávat, v první řadě nás zajímá, jak kvalitní produkt je," povídá zapáleně Jakub Horký a nemluví tím jenom o jídle. Vilgain už má dnes i vlastní řadu oblečení. Šije se i navrhuje v Česku, žádné ukázání prstem na prefabrikované produkty z čínského katalogu. "Víme, že nikdy nebudeme pro všechny. Cílem ale je, aby se o původ a složení potravin zajímalo co nejvíc lidí. Pořád chceme edukovat trh," zdůrazňuje původem IT specialista.
Značka, pod kterou pracuje, se proto snaží o etické jednání i v reklamních kampaních. Když začali v pandemii lidé po doporučení odborníků skupovat například vitamín D, vydali prohlášení, že jeho zdroje jsou i jinde než v kupovaných tabletách, a po těch zdrojích by se lidé měli pídit nejvíc. Zdravá strava, pohyb, dostatek spánku. To je základ, který mají produkty naskládané ve skladu v Líšni doplňovat. A časem by se odsud mohly vyvážet i do jiných zemí. Manažeři firmy se intenzivně zabývají zahraniční expanzí. Chce to ale investici. A také vybrat správný trh a lidi, kteří na myšlenky, které jsou uloženy v DNA značky, slyší.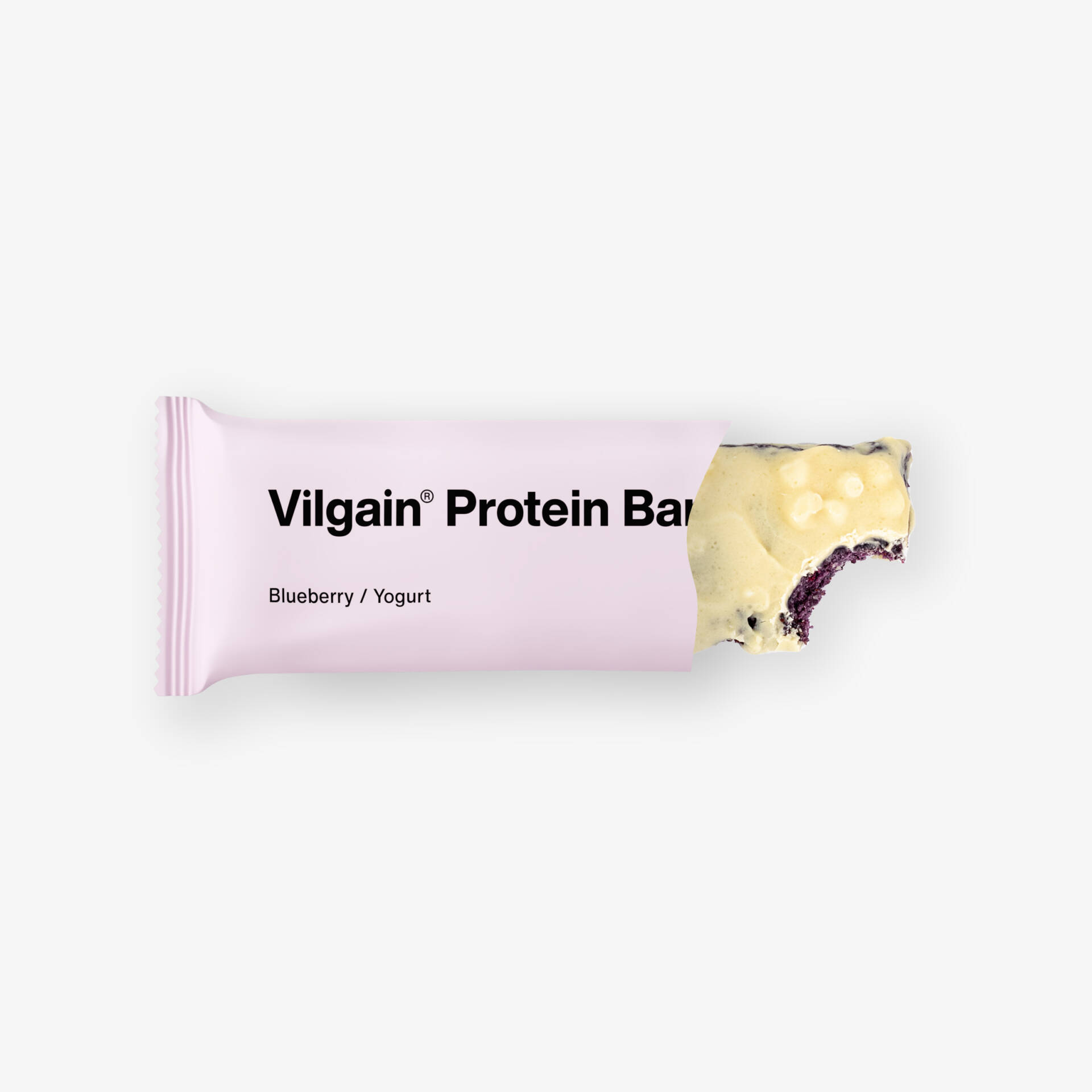 Sign up to our newsletter
Stay up to date with CTP's latest developments, industry insights, and exclusive offers by signing up for our newsletter. Join our community and be part of the future of industrial real estate.