Earth Day Celebration: A Day for the Forests at CTP
CTP is not just about developing buildings. We also know that our business affects the surrounding communities and the environment and are accountable to these key stakeholders. We're proud to manage CTForest, an expansive piece of woodland, near Mladá Boleslav, Czech Republic. We've taken it upon ourselves to ensure this forest, once made monocultural for logging purposes, regains its biodiversity and thrives as a rich, healthy ecosystem.
On Earth Day, April 22, we invited our CTP family, their loved ones, and furry four-legged friends to celebrate the occasion in a unique, hands-on way. The mission of the day? Forest clean-up and restoration.
Spring cleaning
Our Earth Day celebration began with traditional spring cleaning in the forest. We focused on uninstalling old fences initially installed to protect young trees from being consumed by wildlife. Now that the trees have grown, we're opening the forest floor for animals to roam freely. The goal is not only to clear out the old but to reuse and recycle. We managed to save long sections of the wire fence for future use.
We didn't stop there. We also contributed to local biodiversity by installing new birdhouses. These specially designed homes will provide shelter for a diverse range of bird species, further enriching the ecosystem.
In the midst of all the hard work, we had a chance to learn. The journey to our work site was peppered with discussions on sustainability, wildlife protection, and other essential topics.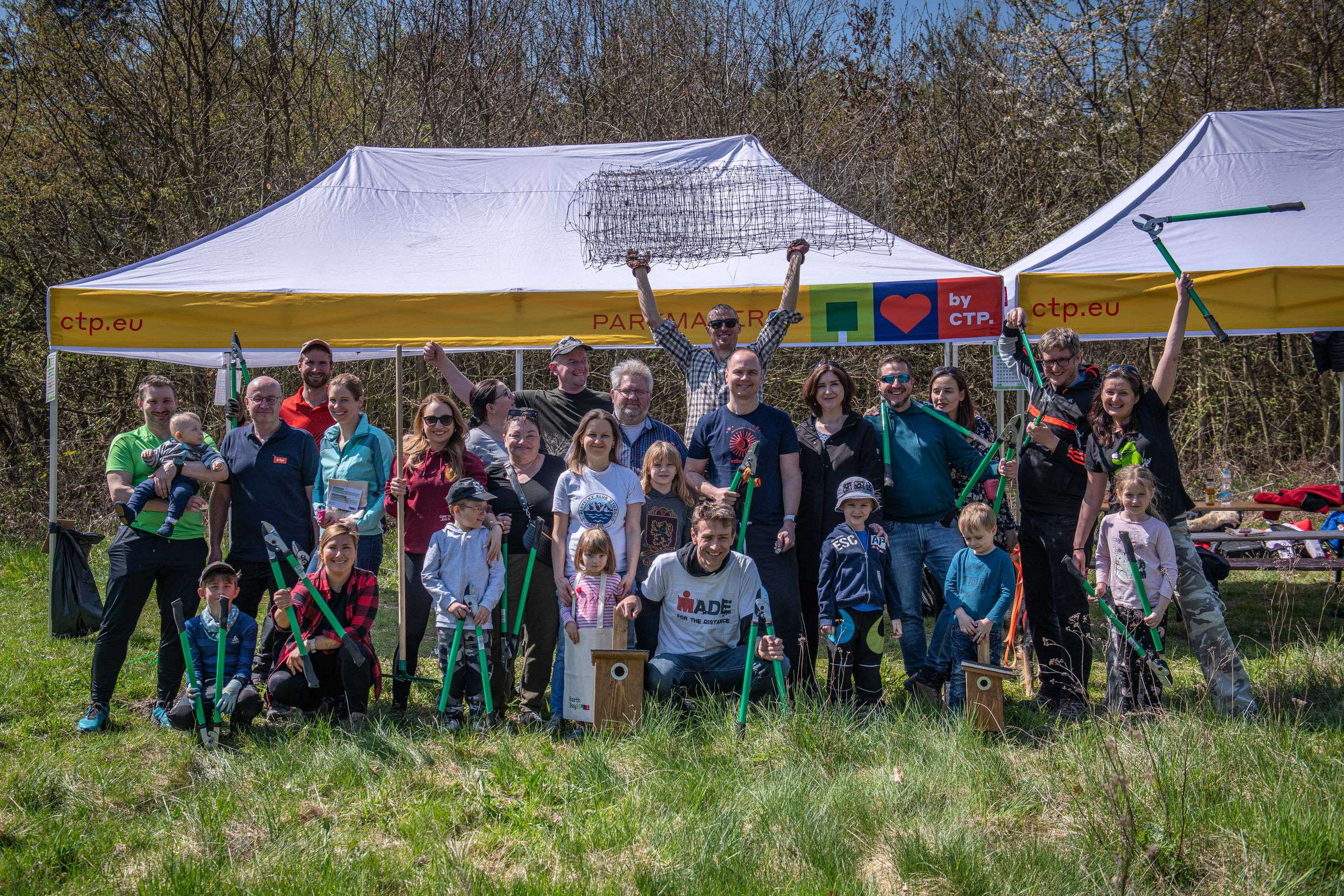 Planting for the future
This year, we took our commitment to the forest a step further by planting 15,000 trees at our forest in Semčice in addition to planting a further 70,000 at our forest near Zlín. Regular maintenance and care are an integral part of our schedule, keeping CTForest in the best condition.
Our Earth Day event saw 36 enthusiastic participants ready to give back to nature. But it wasn't all work; we made sure to enjoy our time in the verdant expanse of CTForest. It was a fantastic day filled with camaraderie, education, and respect for our natural world.
We're already looking forward to our next event before Christmas. It will involve feeding the forest animals and selecting a Christmas tree for our office – a perfect blend of nature and celebration.
Thank you to everyone who participated. We can't wait to continue this tradition and see CTForest flourish even more!