At CTP, we go big - that goes for parties, too. After a year of hard work and incredible results, there's nothing like gathering a team of almost 300 people together to celebrate accomplishments, individuals, and progress that the past 12 months brought along. And dancing the night away!
A Gala To Remember
Despite its accelerated expansion, CTP has an air of familiarity whenever everyone gathers together. It has been this way since the very beginning and remains an integral part of the company's foundation, even when the team is spread out amongst 7 countries. Our 2017 Gatsby-themed Christmas Gala was no different.
Events like this are simply just a lot of fun. Laughing, dancing, eating, enjoying. Dressed up to the max, everyone exchanged gifts with their "Secret Santa" as they were taken care of by Brno's Marriott staff. The bosses were just relaxed table mates, emails were momentarily forgotten, and as always, there was something new to look forward to: This year, people were invited to hit the stage and show off some serious dramatic skills.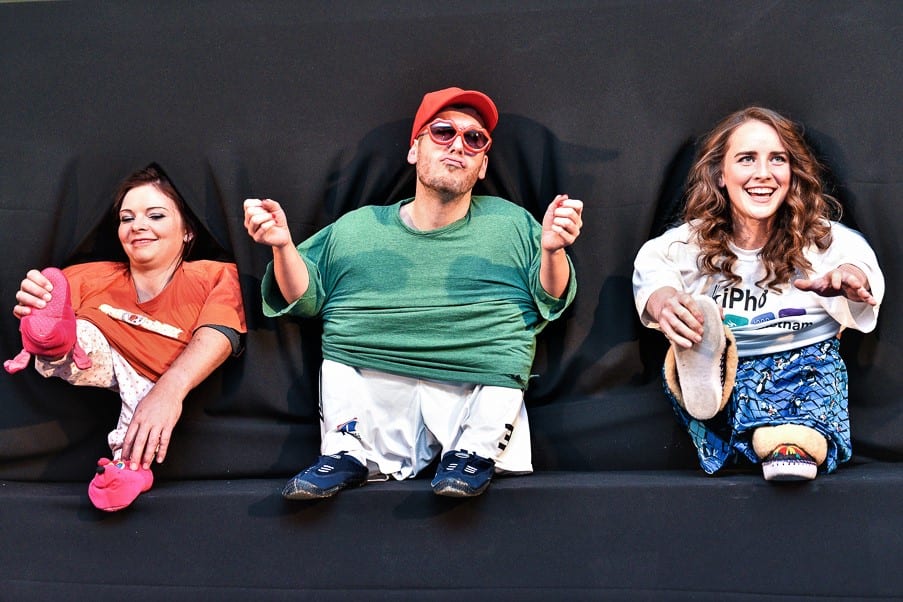 Almost all departments and countries prepared a presentation. There were no rules, no guidelines; whatever the team decided, the stage was theirs. From a full show of energetic miming to dancing and guitar and confetti and Santa Claus…and that craziness you see above…it was a blast of creativity.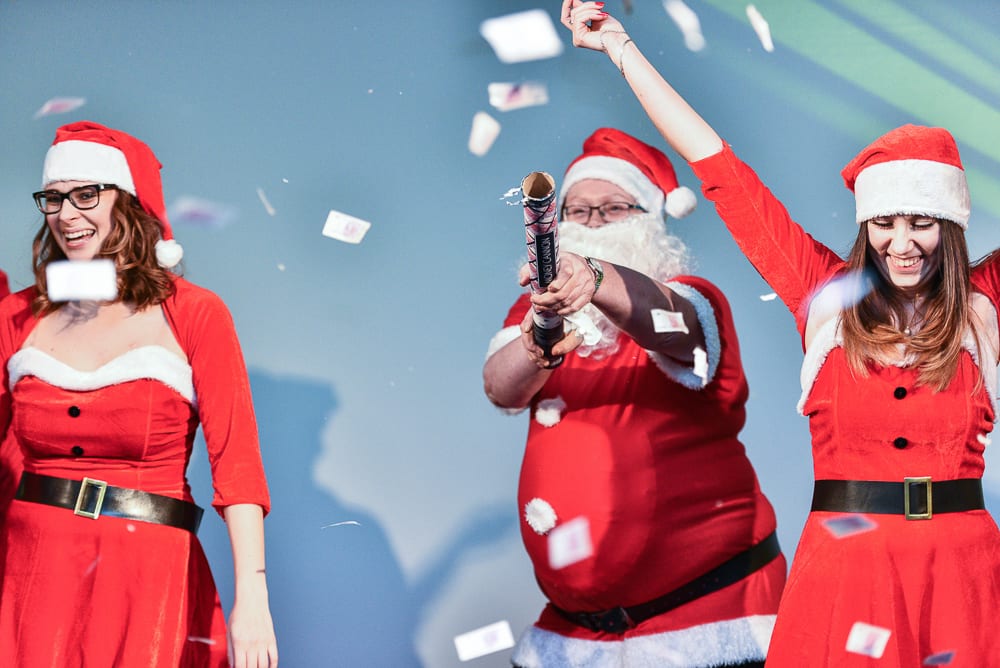 The annual CTP Awards are a must. In the various categories—including Project, Department, CTP Lady, and CTP Man of the Year—nominees are chosen by their hundreds of coworkers. Standing on that stage as they accept their awards, the winners are rewarded with the energy of appreciation and gratitude from their colleagues' and managements' applause, a diploma that puts the victory on paper, and a chilled, ready-to-be-popped bottle of crisp champagne.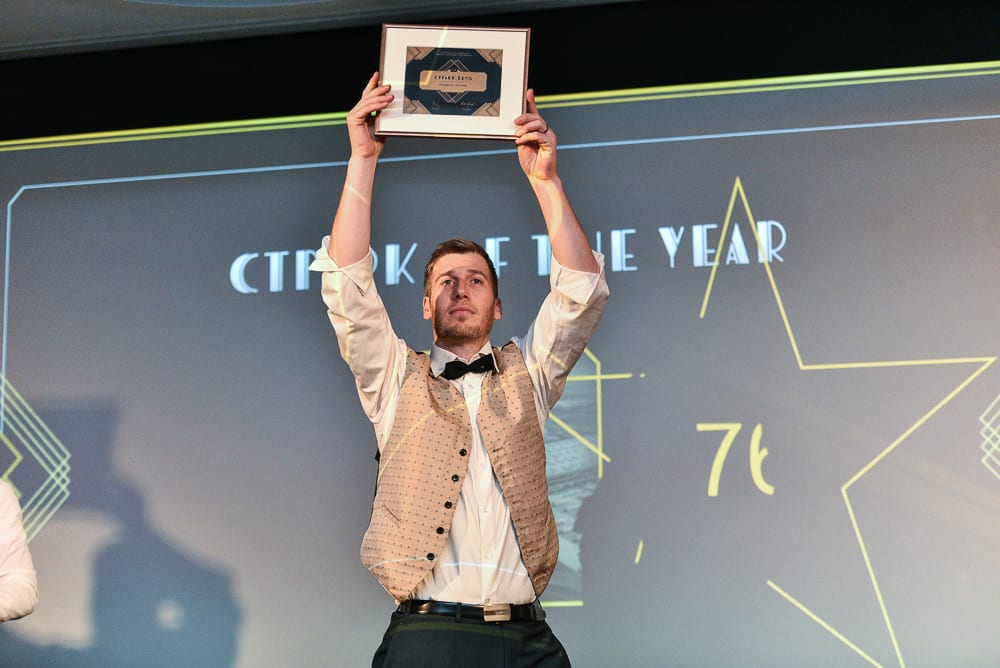 But of course, it's not a party without some serious entertainment. There was a rock band, a band led by CTP's very own architect, a beautiful soul singer, a DJ, a Slovak folk band, and a pop singer from Hungary. Not just that; there were magicians and a little but enormously brave man with a broom, who put on a trampoline show like no other.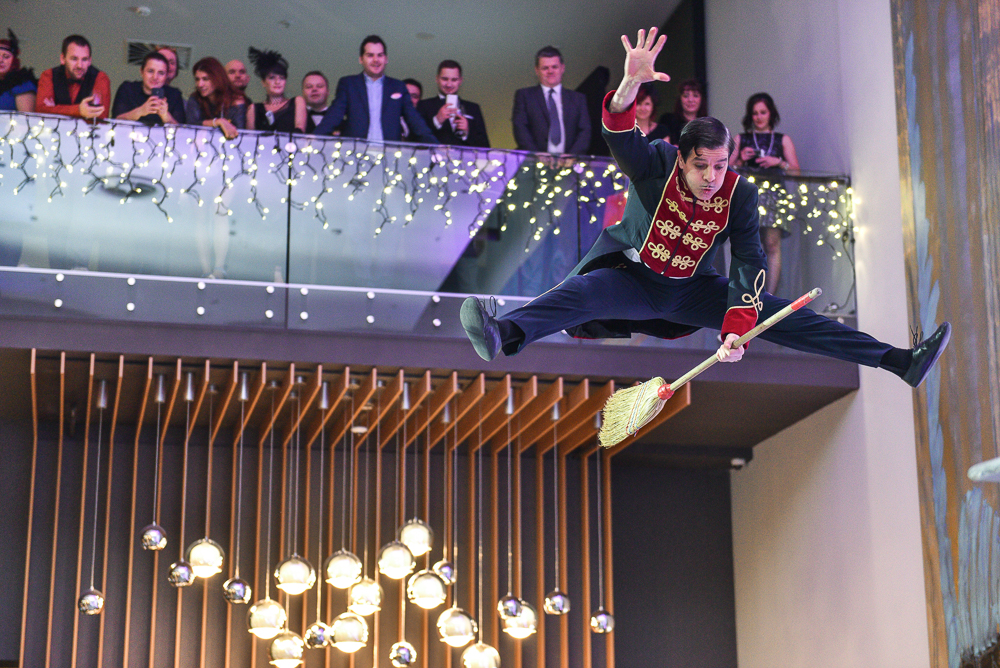 The party went on until morning, as all good parties do. Here's to many more years of exemplary teamwork, to gathering people together and celebrating being part of a company that continues to thrive, and to being not just coworkers, but friends.