Investors
Strong Returns, Long-term value
CTP is Europe's largest publicly listed industrial property developer by GLA and a market leader in the business-smart markets of Central and Eastern Europe ("CEE"), with a 25-year track record of generating strong returns and creating long-term value. We own and operate the CTPark Network—200+ award-winning, full-service business parks in ten countries, from the North Sea to the Black Sea. We are a full-service developer and operator, with in-house teams covering each stage of the client relationship—enabling us to deliver an industry-leading yield on cost of over 10%. CTP's shares are traded on Euronext Amsterdam, and the company is included in the Euronext AMX Index and the AEX® ESG Index.
€ 13.0
billion
Gross Asset Value
7.5 %
Like-for-Like Rental Growth (investment property)
14.1 %
(per share)
Reversionary Potential
5.2
years
Average Loan Maturity
€ 1.6
billion
Pro-Forma Liquidity
€ 15.28
(per share)
EPRA NTA
€ 0.54
EPRA EPS (company specific adjusted)
4.2 X
Interest Coverage
BBB-
(stable outlook)
Credit Rating S&P
Baa3
(stable outlook)
Credit Rating Moody's
Discover our latest financial results and gain insights into our performance. Access our comprehensive financial reports on the dedicated Financial Results page for detailed information about our achievements and growth. Stay updated with our progress and financial metrics as we continue to drive value and success for our investors.
See Financial Results
Read our financial press releases to stay informed about our latest financial updates and announcements. In our press releases you'll find detailed information about our earnings, financial milestones, and strategic initiatives. Stay up-to-date with our company's financial news and performance and stay connected with our journey towards sustainable growth and success.
Read Press Releases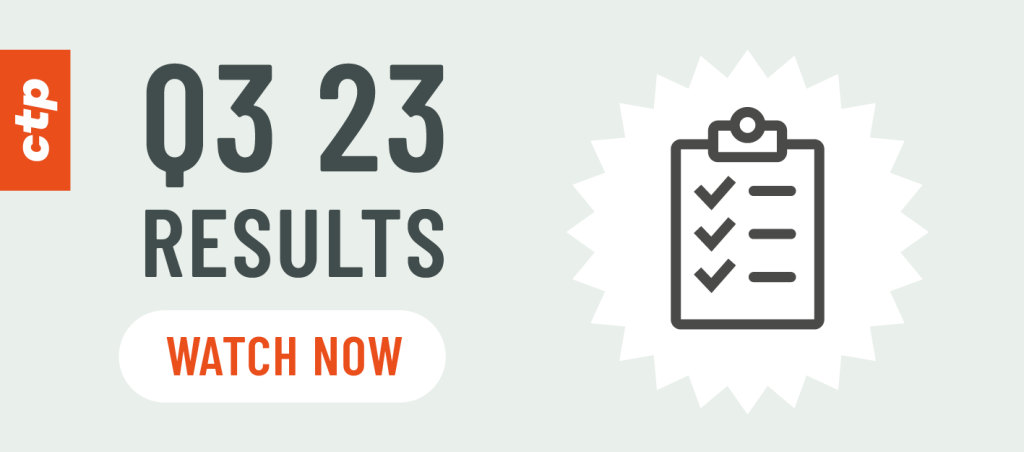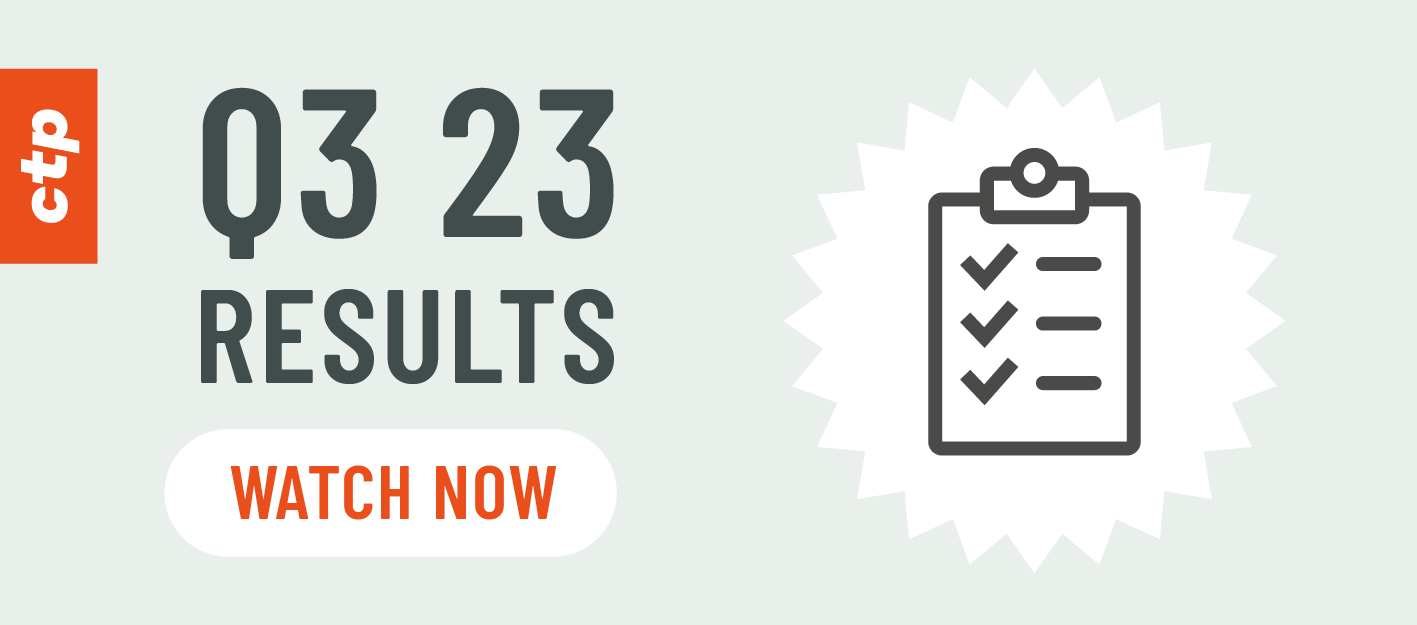 Q3 2023 Results
On Thursday, 9 November 2023, at 9am (GMT) and 10am (CET), CTP announced the company's Q3 results through a video presentation and Q&A session for analysts and investors, via a live webcast and audio conference call. For details, please see the press release. To view the webcast recording, please here.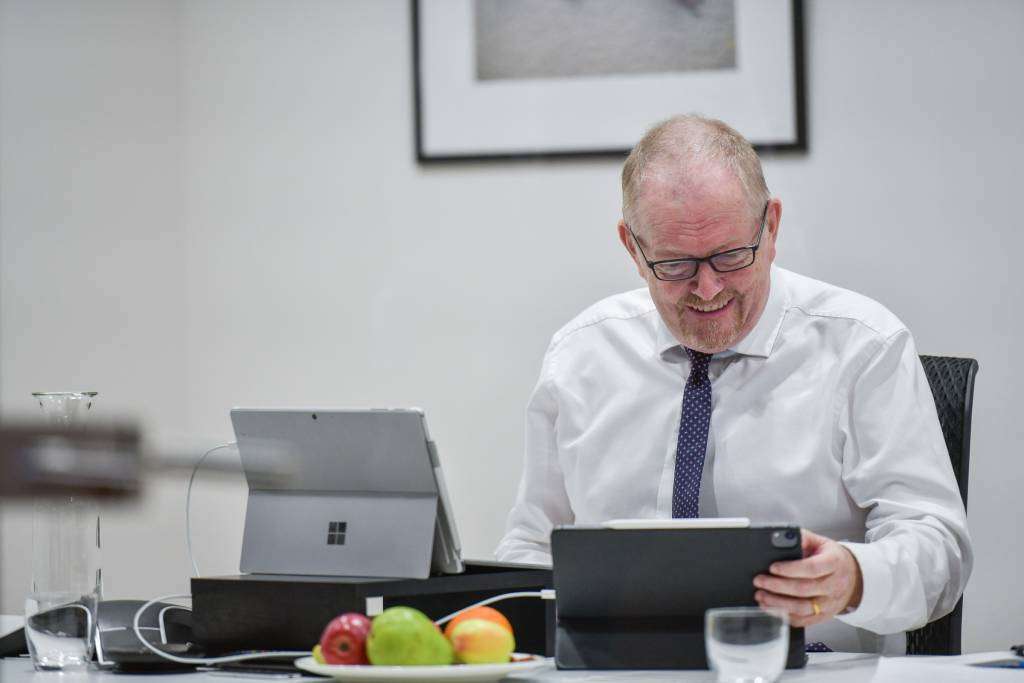 Shareholder Centre
Access CTP's shareholder centre for financial reports, dividend history, and other investor resources. Stay informed and manage your investment in Europe's largest listed developer and owner of industrial and logistics properties.
Visit Shareholder Centre
Stay updated on our share performance and ownership details by visiting our Share Information page. Here, you can access key information about our share price, trading volumes, and shareholder structure. Find out more about our commitment to transparency and trace the progress of our company's shares.
View Share Information
Join our meetings to stay engaged with our company's governance and decision-making processes. Stay informed about upcoming General Meetings, access meeting documents, and read about previous meetings. We value the active involvement of our shareholders and believe in fostering open communication and transparency.
Read More
Learn more about our debt structure and financial stability on our Debt page. We provide comprehensive information about our debt instruments, maturity profiles, and financial covenants. At CTP, we prioritize responsible financial management to ensure a strong and sustainable foundation for our business.
Read More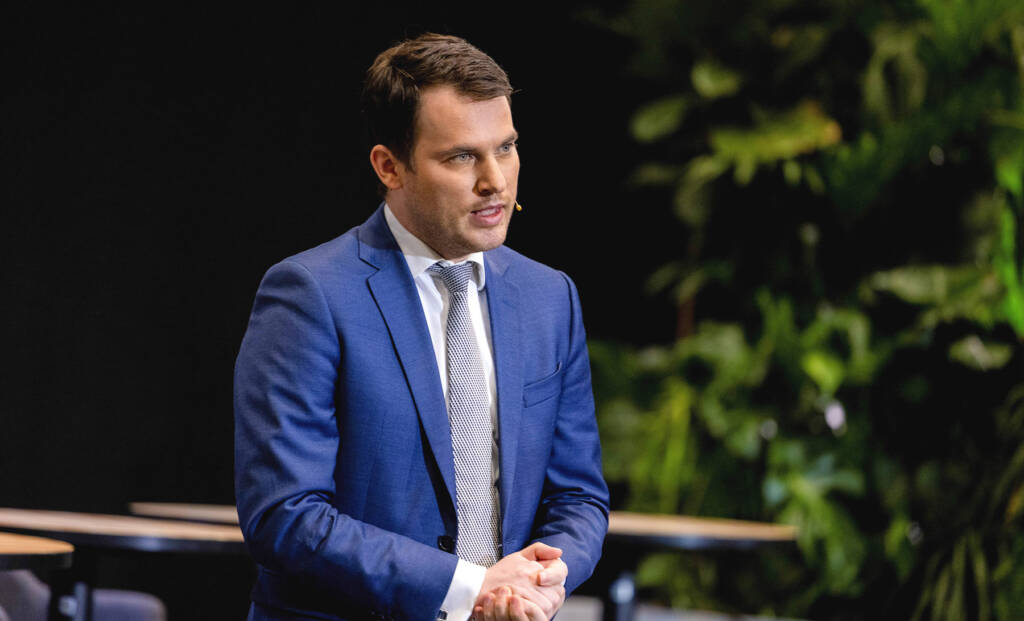 Maarten Otte
Head of Investor Relations
Maarten joined CTP to establish and further develop relationships with existing and future investors, as well as the sell-side analysts. His aim is to ensure a high-level of disclosure and raise CTP's profile within the financial community as the company grows rapidly.